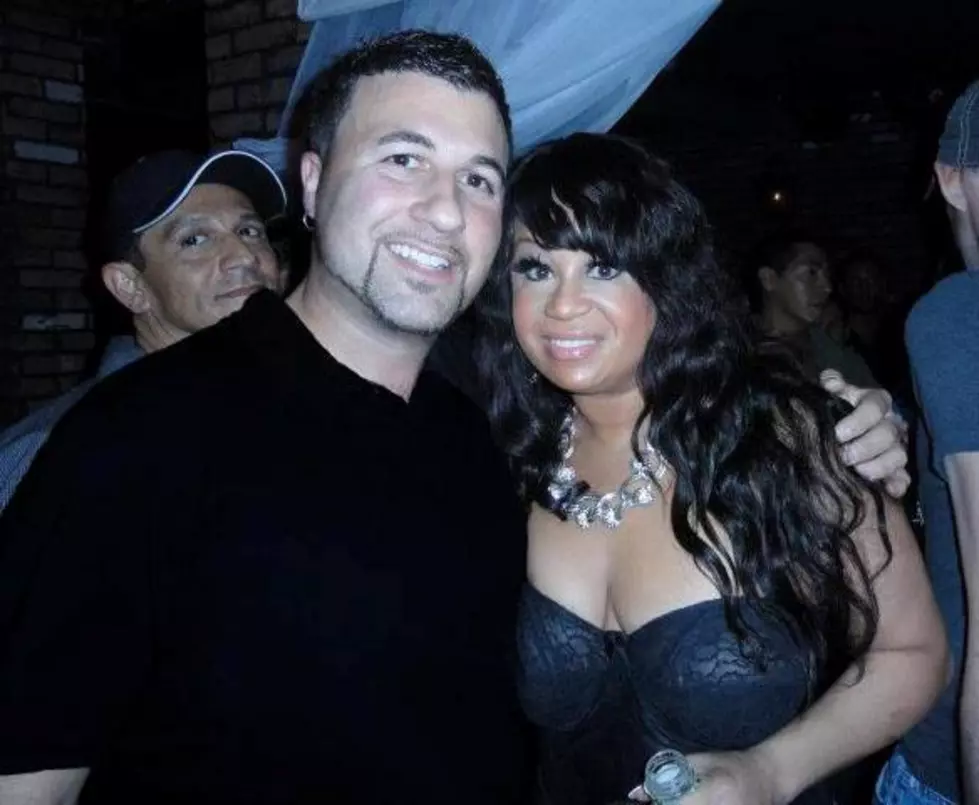 On The Marc: Inside South Jersey [7/27 – 7/29]
Marc D., Townsquare Media
Hey Friends, Marc D. here for SoJO1049.com!  As we are about half way through your Summer of SoJO, there are still tons of great things going on.
This weekend I plan to cross something off my bucket list with a hot air balloon ride.  Now this might sound a little scary to some, or even cheesy, but think about it, how awesome will it be to fly through the sky in an open-air basket from a balloon... Sounds a little Willy Wonka-ish, but I can't wait!
Let's just hope it isn't one of those wicker baskets I used to see as a kid on Scooby Doo.  Come join me at the Hot Air Balloon Festival going on July 27th -29th. They also have great concerts going on including Bret Michaels, Eddie Money & Smokey Robinson!
---
Friday night I was going to see Flo Rida with Karmin & Cee Lo Green at the Boardwalk Hall, but this concert has been postponed... which is A-OK with me, 'cause I'll catch that on the reschedule & now it frees me up to check out the Summerland Tour at Revel Ovation Hall!
Summerland Tour takes me back to my high school days (I'm not telling you how old I am, but my birthday was yesterday! LOL) when these bands were really the bee's knees!  The line up includes: Everclear (Father of Mine), Gin Blossoms (Hey Jealousy), Sugar Ray (Fly), Lit (My Own Worst Enemy) & Marcy Playground (Sex & Candy).
---
Speaking of flashing back to music of the past, a couple weeks ago I got to check out Robin S. perform her #1 smash "Show Me Love" at club Providence in the Tropicana.
Then this Saturday, CeCe Peniston will be making a stop at Pro Bar in Resorts Atlantic City for a small club set which I'm sure will include "Finally" and hopefully my fave song of hers "We Got A Love Thing".  I'm sure everybody has heard "Finally" (even if you didn't know who sang it LOL).  Check her out for only $10 bucks!
---
There are so many events and tastings taking place I suggest clicking the link above and checking out the site... but I can tell you a lot of celebrity chefs and foodies will be in town.  Even Paula Dean has packed her suitcase full of butter and booked a room in A.C.  Check it out, but remember to wear something a little loose, NOT your skinny jeans!
---
Finally on Sunday I will make my way over to the Boardwalk Hall in Atlantic City to catch Jennifer Lopez & Enrique Iglesias co-headline their tour with special guest Frankie J.  I have seen all three acts before but with all having new material I thought it would be great to catch them as a package deal!  If you are unfamiliar with Frankie J., check him out as he has quite a collection of work... Everybody knows Enrique & Miss Jenny from the Block, who just dropped another greatest hits collection called "Dance Again: The Hits this past Tuesday.  I recommend the deluxe version 'cause it comes with a DVD of her videos.  Bring your dancing shoes and be prepared to stand when the couple in front of you are on their feet jamming!  Remember, if you wanna sit at a show, go to the movies...
---
Well, have a great weekend South Jersey and good luck getting to work on time Monday morning!  If you guys have exciting things you think I should check out or mention on my blog, drop me a line at MarcD@SoJO1049.com
This is my song pick of the week as to keep in theme with this busy weekend!  Rita Ora's "How We Do (Party)"