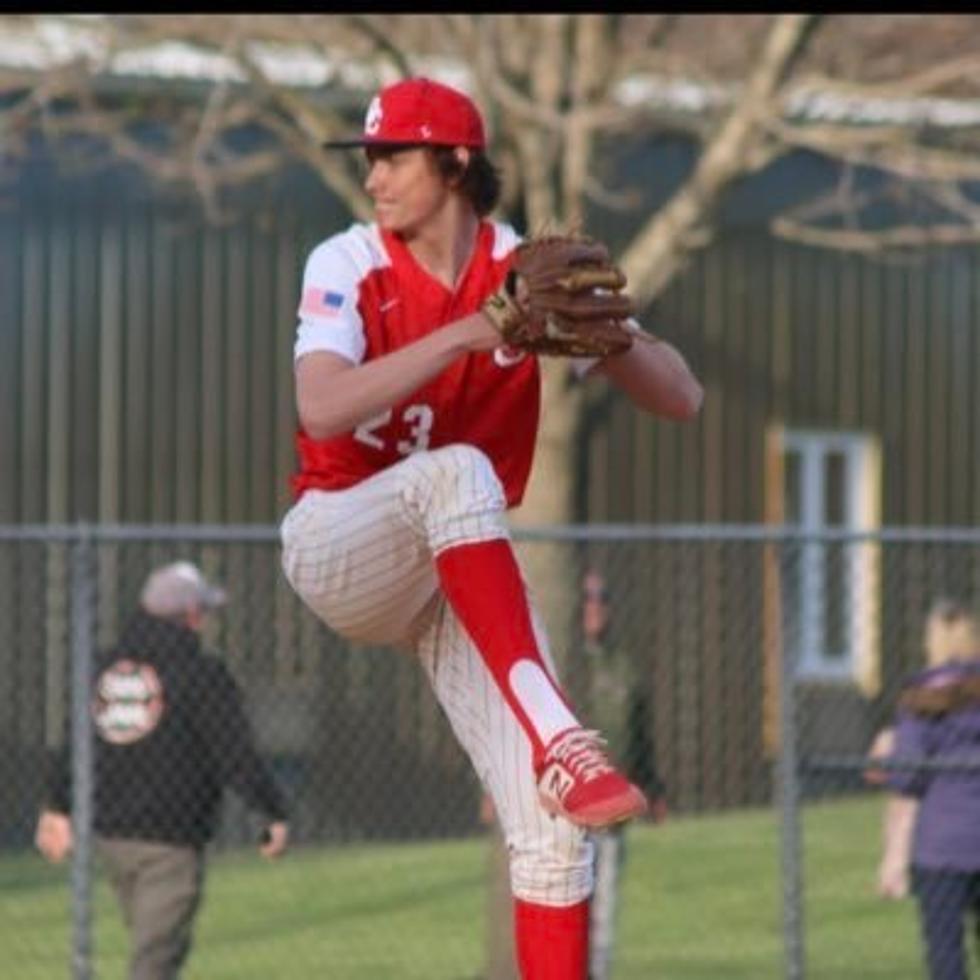 Ocean City Pitcher Signs with Phillies
Photo: Twitter.com/@MckennaJake
The was no high school baseball this season, but that didn't stop Ocean City left-handed pitcher Jake McKenna from landing a deal with the Philadelphia Phillies.
The 6'7" lefty impressed enough to get a $20,000 offer with his hometown team, as an undrafted free agent.  He had signed to play his collegiate baseball at St. Joseph Hawks after just 8.1 innings pitched in 2019, registering 18 strikeouts and 13 walks for a 0.84 ERA .
He joins some talented pitchers from Ocean City recently who have impressed, including Dan Nunan, who was drafted by the Angles in the 12th round last year and Sean Mooney who has had a tremendous career for St. John's, Brandon Lashley who is at Stony Brook, along with current Red Raiders Matt Nunan (Boston College) and Tom Finnegan (Vanderbuilt), who are going to pitch at the Division 1 level.
He has been described as a hard-worker, who has a lot of growing still to do on his 6'7" 215 pound frame.