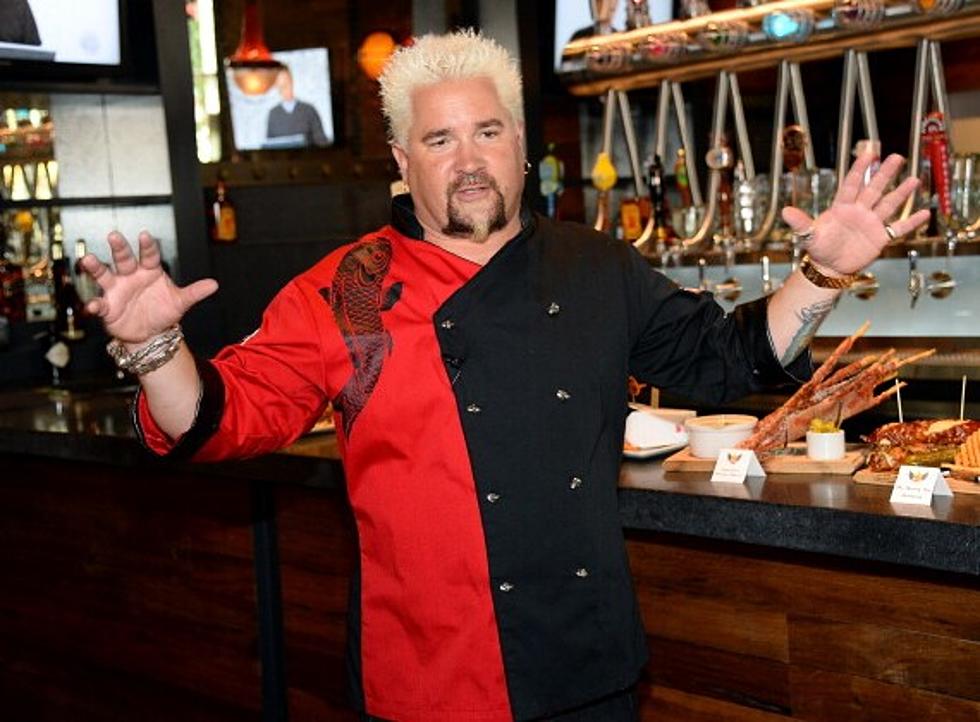 Ocean City Eatery to Be Featured on 'Diners, Drive-Ins and Dives'
Ethan Miller/Getty Images
We are finally about to see the segment taped during the TV show visit which generated such a stir in Ocean City in October.
The Food Network show "Diners, Drive-Ins and Dives" did two days of filming at Piccini Restaurant.
Locals are still talking about seeing celebrity chef and show host Guy Fieri's trademark red Camaro in the parking lot of Piccini, the popular wood-fired pizza place at 13th and West Avenue.
The Food Network Channel show featured several local eateries last year. Fieri owns The Chophouse at Bally's Atlantic City,
Piccini owner Dave Cates says the show did about 15 hours of taping over two days with a crew of ten who were interested in capturing the feeling of Ocean City's reputation as "America's Greatest Family Resort".
Word is that "Diners..." was most interested in Piccini's bacon-cheeseburger pizza and the vodka chicken entree, so expect to see those dishes featured.
We are still waiting to hear air dates for segments the show taped during visits to Atlantic City's Vagabond Kitchen & Tap House and Sam's Rialto Grill in Pleasantville.