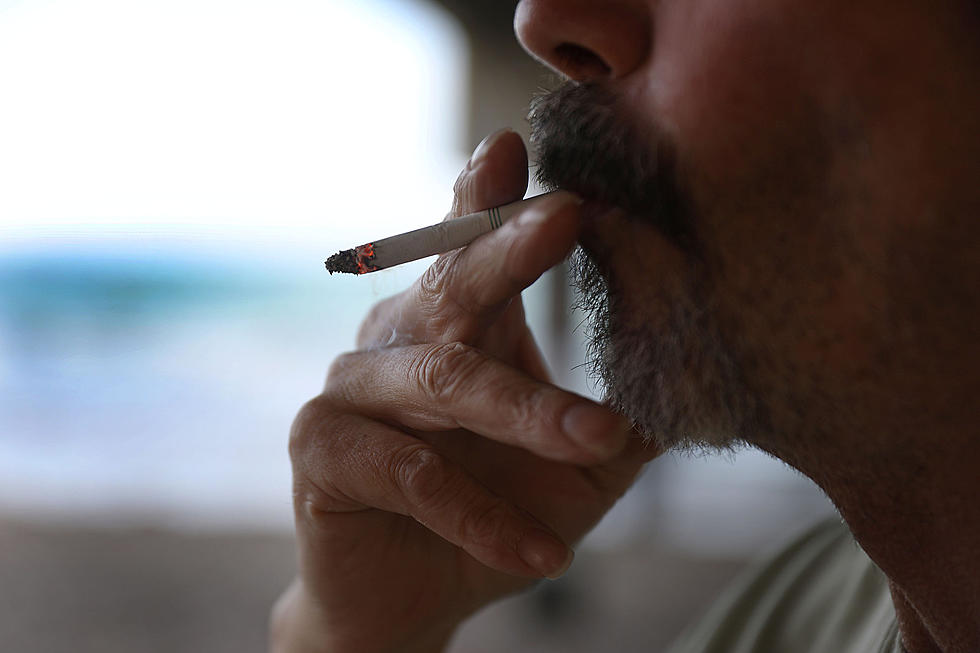 Nobody's Excited For Smoking To Resume Inside Atlantic City Casinos
Joe Raedle/Getty Images
Smoking wasn't banned for long, huh?
Over the 4th of July weekend, smoking returned to the casinos in Atlantic City. Before the COVID-19 pandemic, smoking was only allowed inside the casinos at the designated smoking areas of tables, slots, etc. Once the pandemic hit, obviously, the casinos shut down. Upon reopening, visitors were not permitted to smoke for health reasons pertaining to the coronavirus.
The smoking ban inside Atlantic City's casinos remained for quite some time, giving some workers and visitors hope that maybe they'd finally be rid of the smoking sections for good. Of course, we now know, that's not the case. On July 4th of this year, the smoking ban was lifted.
When polled about how they felt about the smoking ban ceasing, most people who replied weren't thrilled for smoking to return to the casinos. In fact, it was the overwhelming majority who would've preferred the ban to become permanent.
NJ.com reports that Governor Murphy weighed in on whether or not he'd support the movement to end smoking inside the casinos once and for all. If you're not a big fan of Murph, he may actually score a few points in your book depending on if you like his answer. He's all for pushing for a permanent smoking ban.
It may or may not come as a surprise for you to learn that there is, in fact, already a bill just sitting there within New Jersey's state legislature regarding a permanent smoking ban in all NJ casinos, but, of course, for anything to happen with that, it would first have to come to a vote.
Will smoking ever be permanently banned? No one can predict that at the present. However, with Murphy's latest statements, it's not completely out of the question. Tell us how you feel about the smoking ban issue HERE.
Source: NJ.com
26 Pictures of the Old, Glorious Neon Motel Signs in Wildwood Crest, NJ
Let's take a tour of the old, glorious neon signs that still sit high atop many of the 1950s and 1960s-era motels in Wildwood Crest.
The Funniest Yelp Reviews of an Atlantic City Strip Club
Please note: We cleaned up a lot of these comments to make them readable by fine readers such as yourself.
7 Life Lessons Learned Here In South Jersey Over the 4th Of July Weekend
The mid-summer three-day holiday came and went, but not without leaving behind some valuable lessons about what NOT to do next year.
9 New Jersey Food Staples You Couldn't Live Without After Moving Away
Would really miss NJ's food THAT badly if you were to move out of state? The answer to that question is a hard 'yes'. Yes, you would. Especially these nine items that aren't as good anywhere else.