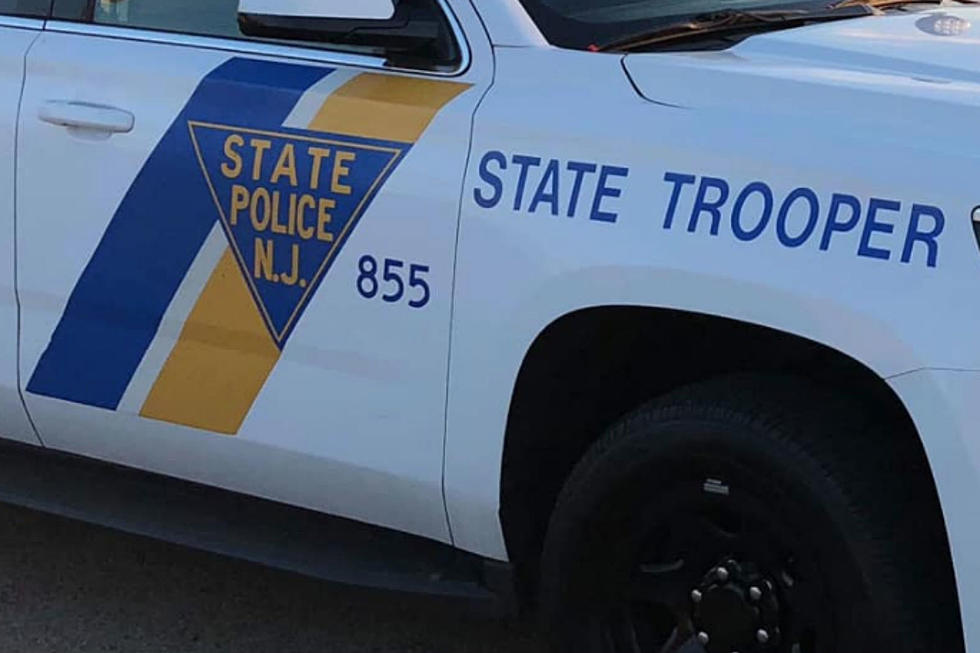 NJSP: 121 Pounds of Pot, THC Products Seized During Vehicle Inspection
(NJ State Police Facebook page)
New Jersey State Police say a man from California has been arrested after troopers found him to be in possession of 121 pounds of marijuana and THC products worth an estimated $850,000.
Authorities say the scene unfolded during a commercial vehicle inspection on Interstate 78 in Warren County last Monday, June 14th. That's where 37-year-old Storm Zhu of Hacienda Heights, CA, was arrested.
According to a press release, "Trooper Joseph Seidler, of the Mobile Safe Freight Training Unit, stopped a tractor-trailer driven by Zhu eastbound on Interstate 78 at the truck weigh station in Greenwich Township to conduct a safety inspection. During the inspection, Trooper Seidler detected evidence of criminal activity and located several boxes throughout the load that were not consistent with the legitimate cargo. As a result, Trooper Seidler searched the boxes and discovered 121 pounds of marijuana and THC products."
Zhu was charged with possession of a controlled dangerous substance and possession with intent to distribute. He was lodged at the Warren County Correctional Center pending a detention hearing.
Warren County Prosecutor Jim Pfeiffer noted that the area is bisected by both Interstates 78 and 80, which provide direct access to New York City and the surrounding metropolitan area. Pfeiffer said, "Clearly criminal distribution activities are taking place on these highways and the Warren County Prosecutor's office looks forward to partnering with the New Jersey State Police to strengthen enforcement..."
NJSP Colonel Patrick Callahan said in a statement, "This seizure was a result of the diligent work of the New Jersey State Police Mobile Safe Freight Training Unit, which is comprised of highly-trained troopers who are not just committed to commercial vehicle safety inspections; they are conducting interdiction operations to identify traffickers using commercial vehicles to transport illegal goods."
Charges are mere accusations and the accused is considered innocent until proven guilty.
The 10 Commandments for Visiting South Jersey
We happily welcome visitors to South Jersey, but it's important to realize that we have some guidelines that we'd like everyone to follow.
Take a Dip In The Most Breathtaking Backyard Pools in New Jersey