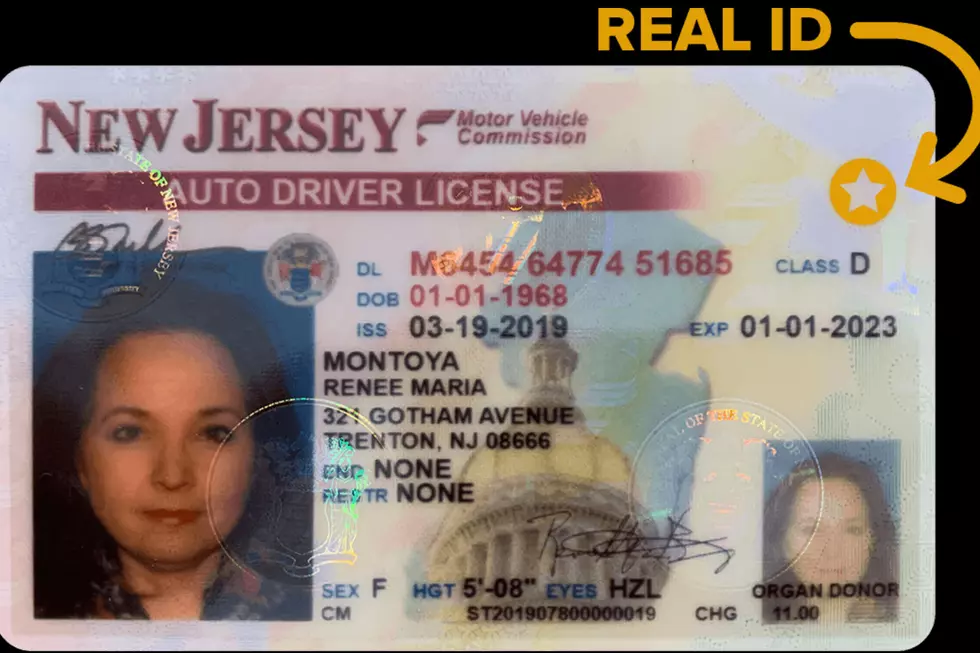 NJ Motor Vehicle Commission Making Changes to Improve Services
Real ID example (NJ MVC)
Since the start of the COVID-19 pandemic, the New Jersey Motor Vehicle Commission has been handling the majority of its services through its website. Now, the MVC is making changes to increase those online services and better serve the public.
The NJ MVC reportedly does 75 percent of its business online now, according to Patch.com, 40 percent more than pre-pandemic.
MVC spokesperson William Connolly tells Patch.com, "We [MVC] add thousands of appointments daily to our nearly 40 agency locations throughout the state. Appointments are only needed for a handful of services now."
More services available online probably come as a relief to many New Jersey motorists who've endured long lines at MVC, or not been able to get visit at all as 10 locations are currently closed due to employees contracting coronavirus.
Approximately 30 MVC services are now available at njmvc.org, including most renewals for licenses and registrations, according to Patch.com. However, MVC recommends customers check with the agency first to see if they service they seek is available online before trying to schedule an appointment for an in-person visit.
All of the closed MVC facilities will reportedly receive a full COVID-19 cleaning and employees will be quarantined before any reopen.
The three MVC locations in South Jersey currently closed due to COVID-19 contamination are:
Delanco Licensing Center (reopening Friday, April 9)
Oakland Licensing Center (reopening Monday, April 12)
Cherry Hill Vehicle Center (reopening Wednesday, April 14)
For more info on what MVC services are available online, visit njmvc.org.
SOURCES: Patch.com via Gloucester Twp. Patch/Facebook
More from SoJO 104.9
Spring Day Trips That Are Two Hours or Less Away From South Jersey
What Are the Signature Drinks From Every State?