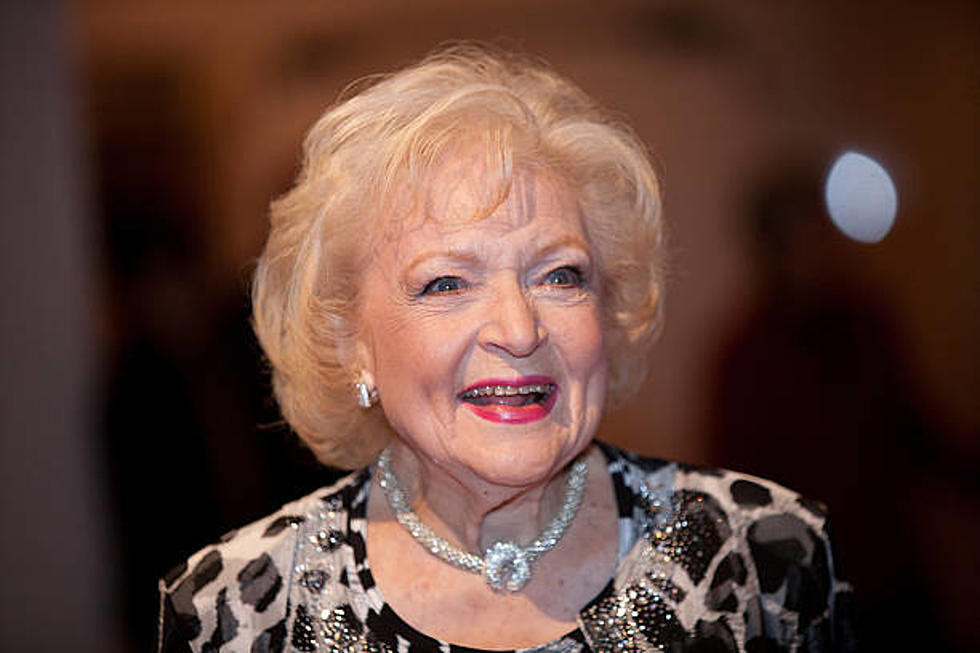 New Jersey Loves Betty White! Now You Can Buy Her Most Personal Belongings
Getty Images
Thank you for being a friend…
Travel down the road and back again.
Your heart is true, you're a pal and a confidant.
Don't we all feel that way about our Golden Girl Betty White?  She was totally and utterly beloved and now you can have something to remember her by.
It is true, you can actually own one of Betty's most personal and treasured items.  Over 1,500 of them are going up for sale on the auction block with Julien's Auctions in Beverly Hills but there will be bidding online as well.
Some of the things up for grabs?  Iconic memorabilia from The Golden Girls sitcom, her actual wedding band from her marriage to Allen Ludden who was the absolute love of her life, and a gold watch from her mom not to mention artwork and some of her scripts too.
The most gripping of all these items has to be her wedding band.  In case you did not hear this before it is worth mentioning that iconic comedian Carol Burnett said that Betty's last word was "Allen" and she left this earth.  That gives me chills and hope at the same time. I hope she saw him greeting her into heaven.
There is something so comforting about Betty and the entire cast of the Golden Girls.  Full disclosure, if I'm ever creeped out by a scary movie or something, I watch an episode of Golden Girls on Youtube as the perfect palate cleanser before going to bed.  Good life hack right?
I think we all loved Betty so much because she had so much love to give. She was a champion for animal rescue and she rescued us with endless laughs throughout her career.  We find universal comfort in her because she has ALWAYS been there. In fact, the Guinness Book of World Records officially certified that Betty White holds the world record for the longest TV career ever held by a woman.
Oh Betty we love and miss you! Thank you for being a friend.
Here is the auction website if you want to try to acquire a piece of our beloved Betty White's estate.
Betty was a huge advocate for animals.
Here is a list of the smartest dog breeds. Betty loved them all
Does your loyal pup's breed make the list? Read on to see if you'll be bragging to the neighbors about your dog's intellectual prowess the next time you take your fur baby out for a walk. Don't worry: Even if your dog's breed doesn't land on the list, that doesn't mean he's not a good boy--some traits simply can't be measured.
ADORABLE DOGS OF THE JERSEY SHORE