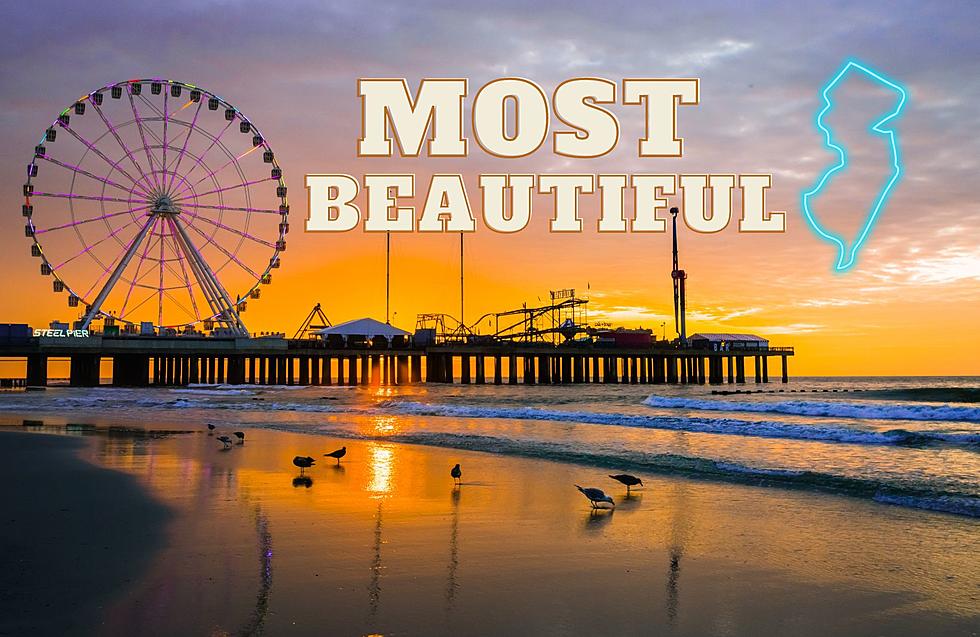 New Jersey Gets National Praise for Having the Most Beautiful Place in America
Canva
Quick, name the most beautiful place in New Jersey.
It's not so easy, is it?
Forget about what outsiders may say, New Jersey is full of breathtaking spots that make us glad we live here every time we see them.
How the heck do we narrow down just one place to be named the most beautiful in The Garden State?
National publication House Beautiful managed to do it.
Let's take a look at some of the places that certainly deserve consideration.
From Victorian homes to quaint shops, to pristine beaches, Cape May is truly a gem at the Jersey Shore.
We already know this, but the entire country is finding out.
Cape May has received so many accolades for its awesomeness, and deservedly so.
As amazing as Cape May is, it wasn't the most beautiful according to House Beautiful.
What else could it be?
How about the Delaware Water Gap?
For every person who refuses to believe that New Jersey is more than traffic and factories, I tell them to go on Instagram and search #delawarewatergap.
Sure, we share the beauty with our neighbors in PA, but there's more than enough for everybody.
The Delaware Water Gap is a hiker's paradise.
Looking to grab a stunning photo that will make jaws drop? Just spend an hour at the Delaware Water Gap.
We've just touched the surface of New Jersey's beauty. But, where is the most beautiful place in New Jersey?
Here's how House Beautiful described it.
A popular place for ocean swimming and surf fishing. And with its maritime forests, tidal marshes, and rolling sand dunes, the undeveloped barrier beach provides an incredible backdrop for these and other recreational activities.
Behold Island Beach State Park in Ocean County, the most beautiful place in New Jersey as chosen by Home Beautiful.
This 10 miles of the Barnegat Peninsula is phenomenal, and I couldn't agree with Home Beautiful more. Thanks for giving New Jersey some good press for a change.
There are some pretty beautiful places on this list, too. 
KEEP READING: Here are the best places to retire in America