Need Extra Money? IKEA Will Buy Back Your Old Furniture For Cash
Getty Images
We have all been spending A LOT more time at home while Quarantining which means that there has been that much time for us to spot areas in our homes that could use some sprucing up.
Walls have been repainted, floors have been thoroughly cleaned and furniture has been replaced.
Enter your number to get our free mobile app
But what on earth does one do with that old furniture that you don't want anymore?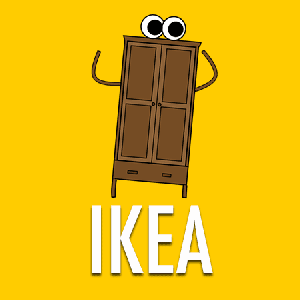 According to ABCNews.com, the furniture retailer has announced that they are willing to, "buy back not hundreds....but THOUSANDS of pieces of older furniture for resale, recycling or donating to community projects."
This offer is on the table from November 24th to December 3rd and the goal is, "to meet customers' needs in ways to contribute to a circular economy." 
"A circular economy can only be achieved through investment and collaboration with customers, other businesses, local communities and governments, so we can eradicate waste and create a cycle of repair, reuse, refurbishment and recycling", said Pia Heidenmark Cook, the group's chief sustainability officer.
And even better. anyone who sells their, "furniture back to IKEA will get a voucher that could take off as much as 50% off your next IKEA purchase."
Here are the rules to be aware of:
1. The piece of furniture must have been purchased from Ikea.
2. You can sell draw units, tables, chairs, cabinets, desks, shelving and cupboards whether they are currently in stock or not.
FYI: If the furniture is from IKEA but is not one of the pieces of furniture listed above, they won't buy it back.
3. The piece of furniture must have not been modified and it must be assembled.
4. You do not need your receipt for proof of purchase to sell it back.
Do you still qualify? GREAT....
Here are the steps to get started:
First: CLICK HERE and scroll down to fill out a form so IKEA has all of the information they need to know about you and your piece of furniture that you are trying to sell.
Second: You will receive an offer from an IKEA expert.
Third: When you accept the offer, you will arrange to drop off your piece of furniture at an IKEA location.
Fourth: This will probably be your favorite step....YOU WILL RECEIVE YOUR PAYMENT.
Fifth: Your piece of furniture will go on sale in their Bargain Section at the price they paid you for it.
Okay...I know that was a lot of information but when you have the extra cash in your pocket, you will be a happy camper.
Here's What The Pier's Pool & Beach Club Will Look Like