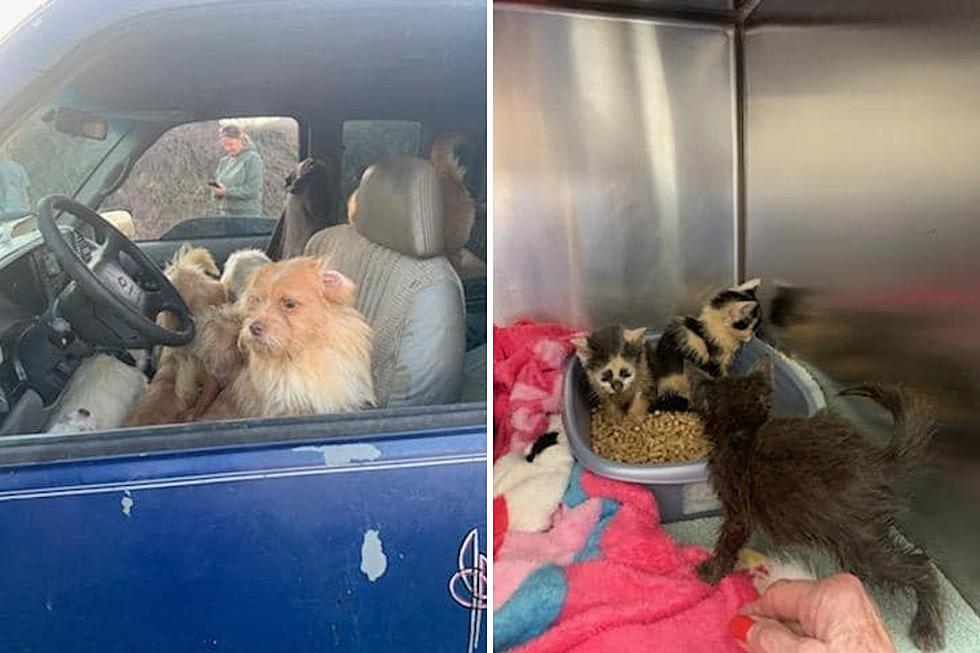 Nearly 70 dead, hungry animals found inside abandoned pickup at NJ mall
Animals found behind a shopping center in Hampton (BARKS)
🔴 The Chevy Silverado was found abandoned in the back of a mall
🔴 Animals both dead and alive were found in the cab and bed of the pickup
🔴 Most of the surviving animals have been placed in shelters
---
NEWTON — Nearly 40 cats and dogs plus dozens of carcasses were found in a pickup parked in the back of a shopping center Monday afternoon.
State Police Lt. Lawrence Peele said police found an abandoned Chevrolet Silverado pickup truck with 25 cats and dogs in the cab and another 10 in three crates in the bed.
Trash bags with the remains of 30 cats and dogs were also found in the bed of the truck parked in the back of the Marshalls store at the Sussex County Mall on Route 206.
Lynn Leonard, 53, of Bloxom, Virginia, the driver of the truck, was arrested on animal cruelty charges. She was released pending a court date.
The animals were removed from the scene by 11th Hour Animal Rescue, Blairstown Animal Hospital, Newton Animal Hospital, and the Byram Animal Rescue Kindness Squad (BARKS).
Peele would not disclose why Leonard had the animals or where she was headed.
Darlene O'Connell, president of the BARKS, whose shelter is located in the same shopping center, told New Jersey 101.5 the animals were mostly dog.
"I was able to help with one of the dogs and two of the cats and one of the cats had three kittens that were in very bad condition, very dehydrated and very hungry. My staff and I fed them as soon as we got them back. We went back at midnight and fed them again. And from what I hear, they were just bathed and so far, so good."
Most of the animals have been placed with shelters and will eventually need homes, according to O'Connell.
Dan Alexander is a reporter for New Jersey 101.5. You can reach him at dan.alexander@townsquaremedia.com
Click here to contact an editor about feedback or a correction for this story.
Play ball NJ: These MLB pros are from New Jersey
A fair amount of New Jersey born baseball players have made it to the majors. These pros, active to start the 2023 season, all have NJ roots.
LOOK: 20 American foods that raise eyebrows outside of the US
Stac



ker
compiled a list of 20 unusual and uniquely American foods that might raise eyebrows outside the U.S.
How much your school district gets under Murphy's proposed 2024 budget
Gov. Phil Murphy's porposed 2024 budget includes $1 billion in new spending for school funding including pre-K funding, pension and benefits, and an additional $832 million in K-12 aid, which is listed below by county and district.