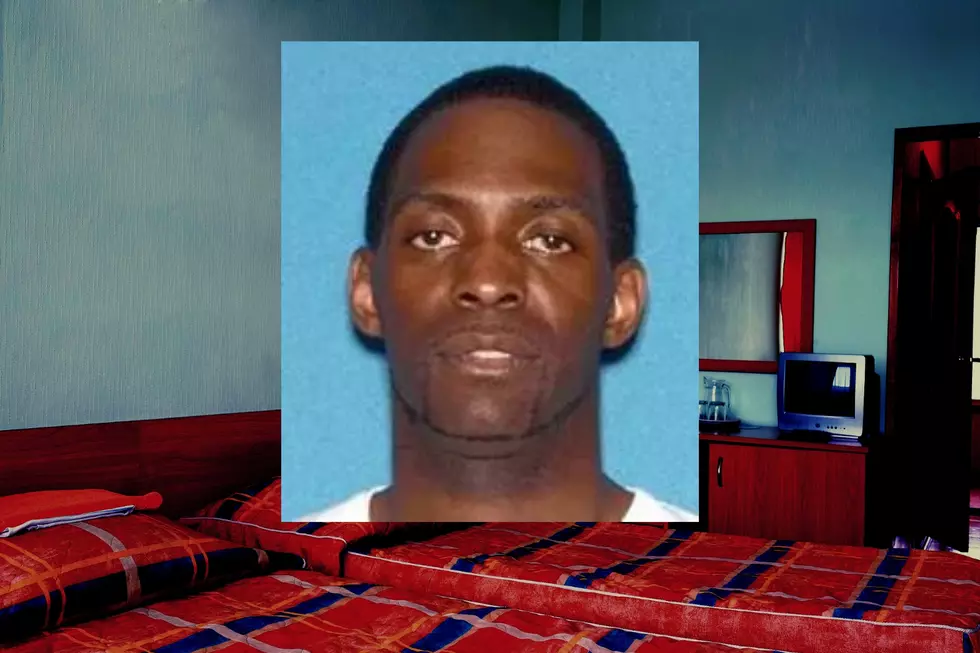 Monmouth County, NJ, Man Charged With Promoting the Prostitution of a 17-year-old
Jerome L. Harbour of Freehold NJ - Photo: Monmouth County Prosecutor's Office / Townsquare Media Illustration
The Monmouth County Prosecutor's Office says a man from Freehold has been arrested and charged with promoting the prostitution of a teenager at a Tinton Falls motel along with numerous other crimes.
41-year-old Jerome L. Harbour has been charged with first-degree promoting prostitution of a child, third-degree endangering the welfare of a child via sexual conduct, third-degree endangering the welfare of a child via non-sexual conduct, third-degree hindering apprehension, four third-degree narcotics offenses, fourth-degree criminal sexual contact, and fourth-degree obstruction of justice.
According to Acting Monmouth County Prosecutor Raymond Santiago, on Wednesday, November 16th, members of the Tinton Falls Police Department received information that a 17-year-old female may be in crisis somewhere in the area of Eatontown or Tinton Falls.
A search of the area led officers to a motel near the interchange of Routes 18, 36, and the Garden State Parkway.
When officers knocked on the door of the room where Harbour was staying, he denied any knowledge of the whereabouts of the teen in question, but moments later she was allegedly found hidden in his room.
An investigation, "uncovered evidence leading to the aforementioned criminal charges, including information that Harbour had discarded the victim's cell phone in a neighboring town. In addition, a search of Harbour's room uncovered quantities of suspected cocaine, oxycodone, and two types of prescription tranquilizers."
Harbour was subsequently taken to the Monmouth County Correctional Institution to await a first appearance and detention hearing in superior court.
Anyone with information about this case or, potentially, Harbour's recent activities is urged to contact the Monmouth County Prosecutor's Office at (800) 533-7443 or via their confidential tip line at (800) 671-4400.
Convictions on first-degree criminal charges are commonly punishable by up to 20 years in state prison.
The public is reminded that charges are accusations and all persons are considered innocent until proven guilty in a court of law.
NJ 'perv' teachers, coaches busted in the past year through 2022
There have been a number of educators, coaches and private teachers facing criminal charges for sexual offenses around New Jersey this past year.
Perv doctors, masseurs in NJ: Lost licenses for sexual misconduct
Over a year's span, state occupational and professional boards have taken the licenses of 20 professionals accused or convicted of sexual misconduct. For some, it's permanent.