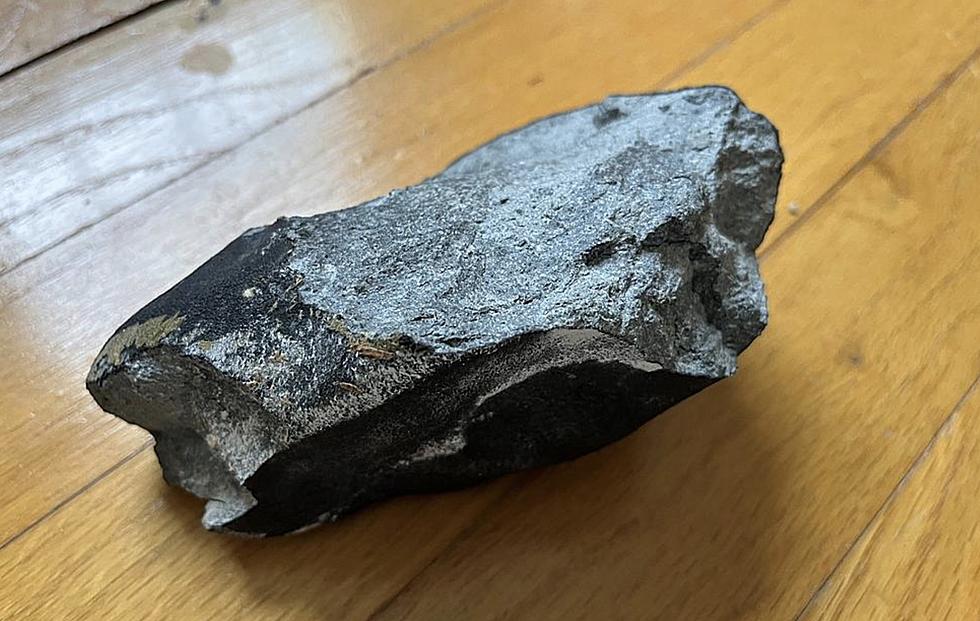 Meteorite Strikes Hopewell Township, New Jersey Home
Hopewell Police Department (via New Jersey 101.5)
A family in Hopewell Township, New Jersey had quite a rough Monday today. Hopewell Township Police Department is saying that what seems to be a meteorite has fallen from the sky and struck a residential home.
The object which struck through the roof of this family's home "-is described as approximately 4" x 6' is oblong in shape and appears metallic" says midjersey.news.
This is for sure something you don't see every day, especially in Mercer County, New Jersey!
The object reportedly fell from the sky, penetrating the roof, and landed on the floor in the Hopewell home on Old Washington Crossing-Pennington Road.
Around 1:15 pm police were alerted that a quite large shiny object had crashed through the roof of this home NJ 101.5 reported. The investigation still continues to find out exactly what this unidentified object exactly is.
The scene is still ongoing, but Hopewell Township Fire Department, EMS, and Trenton Fire Department Hazardous Materials Team responded.
Nobody who was in the home at the time was harmed, but it is leaving residents pretty puzzled. Nothing has been 100% confirmed or denied, but by the looks of the object that fell from the sky, it's safe to say it was a meteorite.
Like I always say, it's never a dull moment here in New Jersey. Thankfully nobody was hurt and hopefully this will just be an amazing story for this family to tell for years to come.
Mercer County Demands Guy Fieri Feature These Restaurants On Diners, Drive-Ins and Dives
Guy Fieri has to do a food tour of Mercer County, NJ and stop at these places!
Fast Food Chains Mercer County, NJ Desperately Needs
We have our fair share of McDonald's, Taco Bells, and Wendy's in the area, but this is what we're missing!