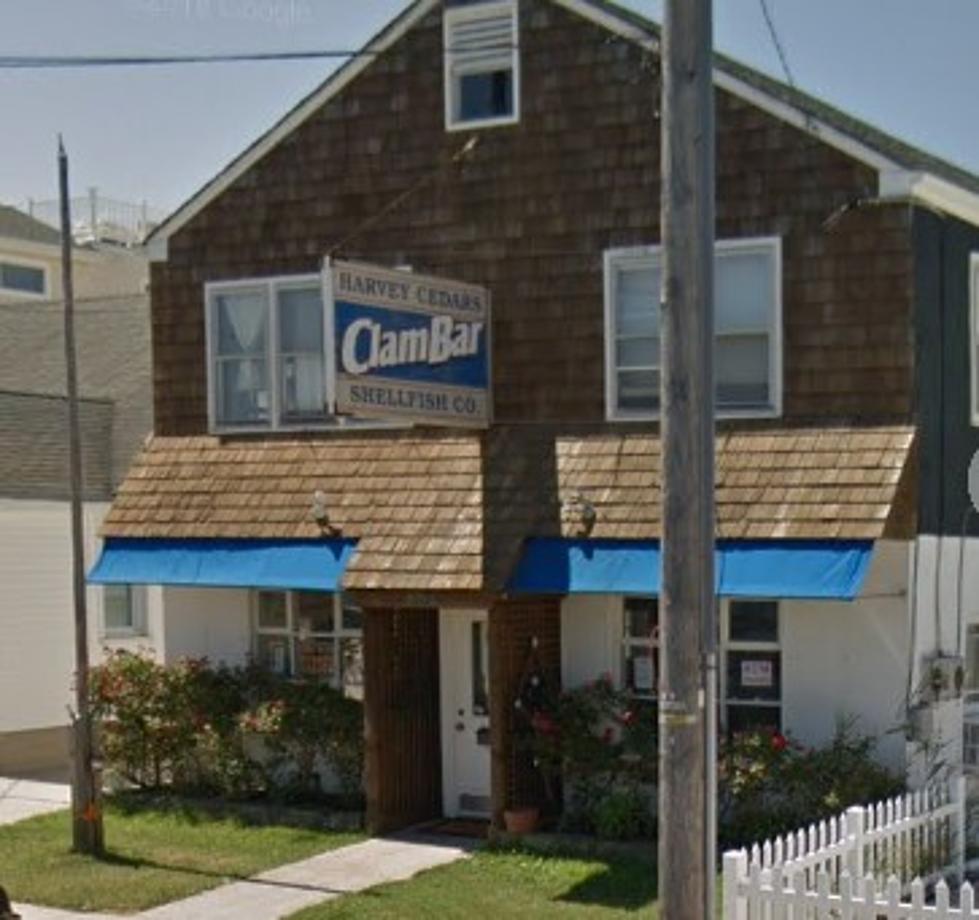 Legendary Beach Haven, NJ Seafood Favorite Will Be Back in Business Next Year
Google Maps
We have a lot of great reasons to want the spring of 2022 to get here. We're already sick of this winter and it hasn't even started yet. So when you give us a  delicious reason to count the days until Spring, we are completely on board. And we have a really great reason for LBI residents and visitors to be excited.
There is nothing we love better than a great restaurant at the Jersey Shore, especially when we're talking seafood. And when you're taking over a legendary place, it becomes even more exciting.
So if you've been wondering what would come of the Clam Bar in Beach Haven. Here's some great news. The Clam Bar is in really good hands! LBI residents and veteran restaurant guys Steven Haggart and Kevin Ketchel have announced that Dock and Claws Clam Bar will open in Sring 2022!
You could see all the love for the Clam Bar and the excitement for Steve, Kevin and Dock and Claws on their announcement on Facebook. We all know what a big deal this is to LBI and all the Jersey Shore.
Steven and Kevin promise that more information would be available soon, and we are looking forward to hearing all about it. In the meantime, good luck to Steven and Kevin. And the news is such a relief for so many of us who wondered if the place would change directions from the Clam Bar we all knew and loved for almost 30 years!
Sounds like we're going to have a new favorite LBI hangout for years to come.
If Seafood is your thing, then you have to try these Jersey favorites
Every NJ pizza joint Barstool's Dave Portnoy has reviewed
Dave Portnoy, commonly known as El Presidente, is the founder of Barstool Sports. Somewhere along the way, he decided to start reviewing local pizzerias, and the concept took off. Here is every New Jersey pizzeria Dave has stopped in, along with the score he gave them.
JON BON JOVI'S SERVICE AREA REST STOP IS WAY COOLER THAN YOU THINK
You really have to check the new Jon Bon Jovi rest stop out (Cheesequake). It has music, photos, tributes, power quotes and celebrity holograms! Yes, holograms!