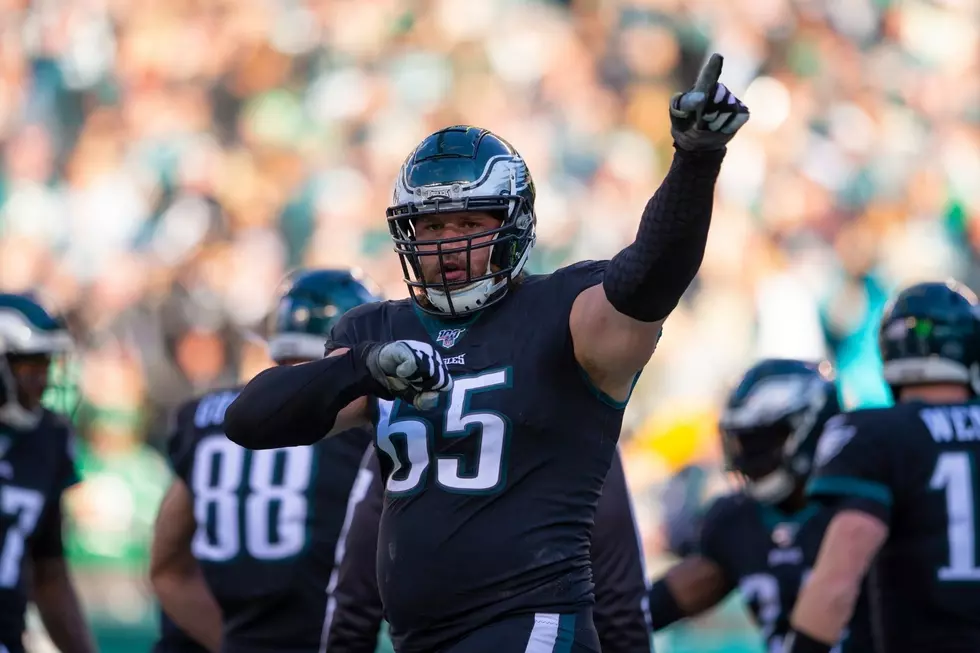 Lane Johnson's Season Comes to an End Due to Ankle Injury
(Photo by Mitchell Leff/Getty Images)
Eagles starting right tackle Lane Johnson confirmed today that his season is over.
"The inside of my ankle has collapsed," Johnson told reporters.
The 30-year old has been dealing with a plethora of injuries this season, including his ankle injury, forcing him to miss four games this season and parts of others.
In addition to the ankle injury, he has been dealing with a MCL sprain.
You can assume that fourth-round rookie Jack Driscoll will start at right tackle against the Seahawks and for the rest of the season, at least while he is healthy enough to play.
Johnson tweeted this on social media soon after his announcement.
Johnson is expect to have surgery, which will sideline him 4-5 months.
Enter your number to get our free mobile app