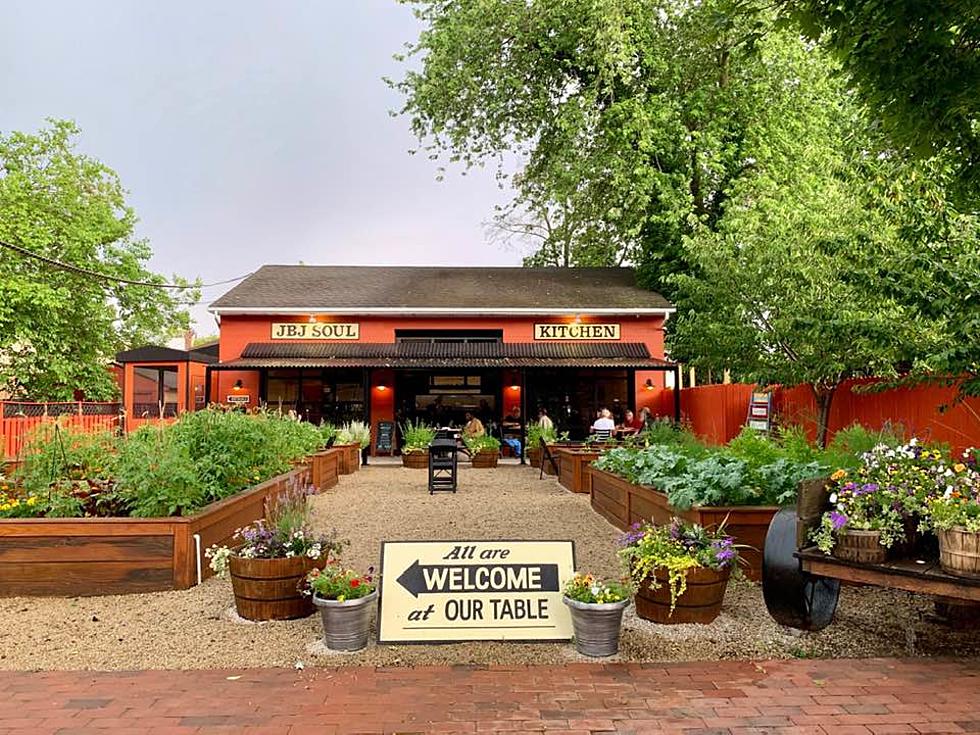 Jon Bon Jovi & His Wife Make Adorable Video
(Photo by Moe Keane)
JBJ Soul Kitchen is now offering curbside pickup and here's how Jon and Dorothea made that announcement.
Under master chefs Wendy and Josh, Soul Kitchen in Red Bank offers up some of the freshest, most delicious dishes made with local ingredients -- many grown in Soul Kitchen soil!
It's always wonderful to dine there (they have outdoor seating among their herb, spice, fruit and vegetable garden beds and under their new overhang to keep you from the rain) but now you also have the option of ordering a meal to take home, and all you have to do is pull up and they'll bring it out to your car!
JBJ's Soul Kitchen menu changes monthly which is even more exciting because you'll get to try so many innovative and creative dishes. But there's an added bonus in spending money on a meal at SK: Those funds go to help local residents in our community with food insecurities so that they don't go without nourishment.
It's a win-win.-- And curbside pickup is also available at SK's Toms River location on Hooper Ave.! The Toms River location, under chef Rob, also offers some outdoor dining, but days and hours are different from Red Bank so check each locations for their dining and take-out schedule.
Check out Jon and Dorothea's video HERE!
Enter your number to get our free mobile app