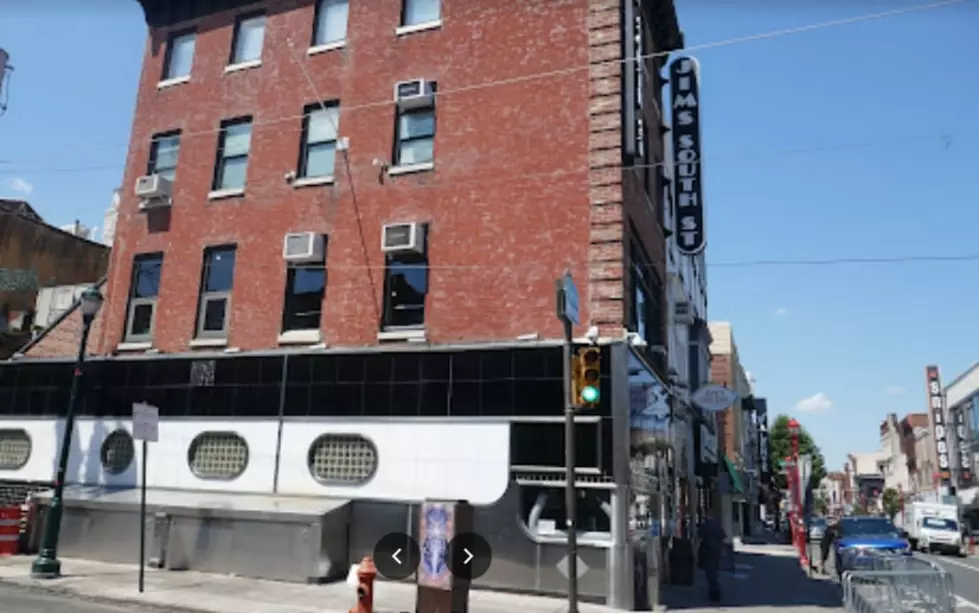 Jim's Steaks on South Street Planning to Reopen in 2023
google maps
Everyone has their favorite Philly cheesesteak.
While we down the shore have our own unique style of cheesesteak on the classic Atlantic City roll, it's nice to be able to get a Philly cheesesteak every once in awhile when we head up for a game or to the city.
If the rumors are true one of my favorite Philly cheesesteak establishments will be making a return to the city of brotherly love in the near future.
The iconic Jim's Steaks on South Street is planning to reopen this summer after a fire demolished the building in July of 2022.
They posted renderings on social media, show a second floor of the building, which would be a new feature to the shop.
This is the first new information that we have seen since the fire and while no exact date was given for a re-open. The demolition of the old building is underway, and owners assure people that Jim's will remain Jim's. It will have a similar look, but with some new additions.
The best case would be to open by June 1, with the possibility of being open around Labor Day of 2023.
I'm definitely excited to hear that Jim's will be back sooner than later!  There is no question that Jim's on South is one of my favorite places in the city to get a cheesesteak.
The best cheesesteaks in New Jersey
Move over Philadelphia, us Jerseyans know that the best cheesesteaks are done here in the Garden State. With that in mind and the fact that it was just National Cheesesteak Day, Steve Trevelise asked his Facebook following for the best cheesesteak joints in Jersey. Here's some of what they came up with.