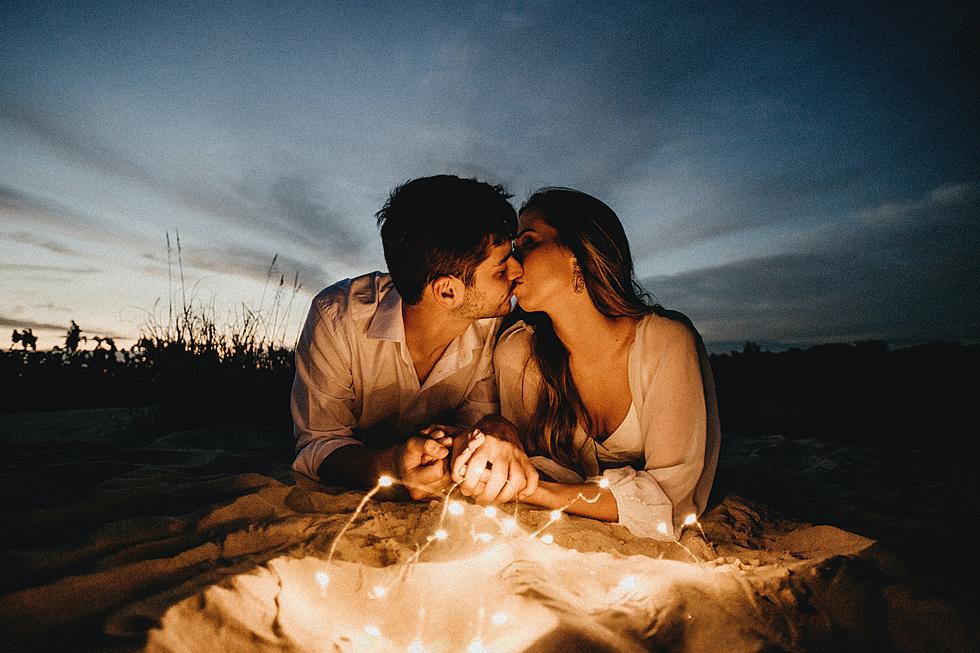 Jersey Shore Has Five Of The Most Romantic Places In New Jersey For A First Kiss
Jonathan Borba/Unsplash
There is no doubt that the Garden State, and the Jersey Shore in particular, has no shortage of romantic places. So when we set out to list the most romantic places in the Garden State for a first kiss, the Jersey Shore was well represented.
There are certainly great, romantic places outside Monmouth & Ocean Counties that we focused on, and here are some of those places you might consider for Valentine's Day plans.
These spots require a bit of traveling, but no borders would have to be crossed. Here are some of the most romantic NJ spots for a first kiss outside of Monmouth & Ocean Counties. And scroll down for the Top 5 First Kiss Spots at the Jersey Shore.
5 Great First Kiss Spots In New Jersey Outside Monmouth/Ocean
But what if we keep it closer to home? Think about these 5 legendary places to have your first kiss. And, who knows? If it all works out, you're going to have an amazing story to tell your grandkids, right?
Fine, I'm moving a little fast, but choosing a super romantic place for your first kiss is pretty important, so we hope you consider our list of the best Jersey Shore places for a romantic first kiss. And for our purposes, we're calling all of Monmouth & Ocean Counties the Jersey Shore.
5 Best Monmouth/Ocean Spots For A First Kiss
Of course, your choice would have to involve picking the spot that means something to both of you, and we all know that the first kiss is not always something you can plan. But it is the season of love and we all have that weak spot for some good romance. So, good luck, and we hope Cupid finds you and your love at just the perfect time!
If You're In Love, You Might Need A Point Pleasant Beach Dream House Soon
50 Most Popular Chain Restaurants in America
YouGov investigated the most popular dining brands in the country, and Stacker compiled the list to give readers context on the findings. Read on to look through America's vast and divergent variety of restaurants—maybe you'll even find a favorite or two.
New Jersey's smallest towns by population
New Jersey's least populated municipalities, according to the 2020 Census. This list excludes Pine Valley, which would have been the third-smallest with 21 residents but voted to merge into Pine Hill at the start of 2022.