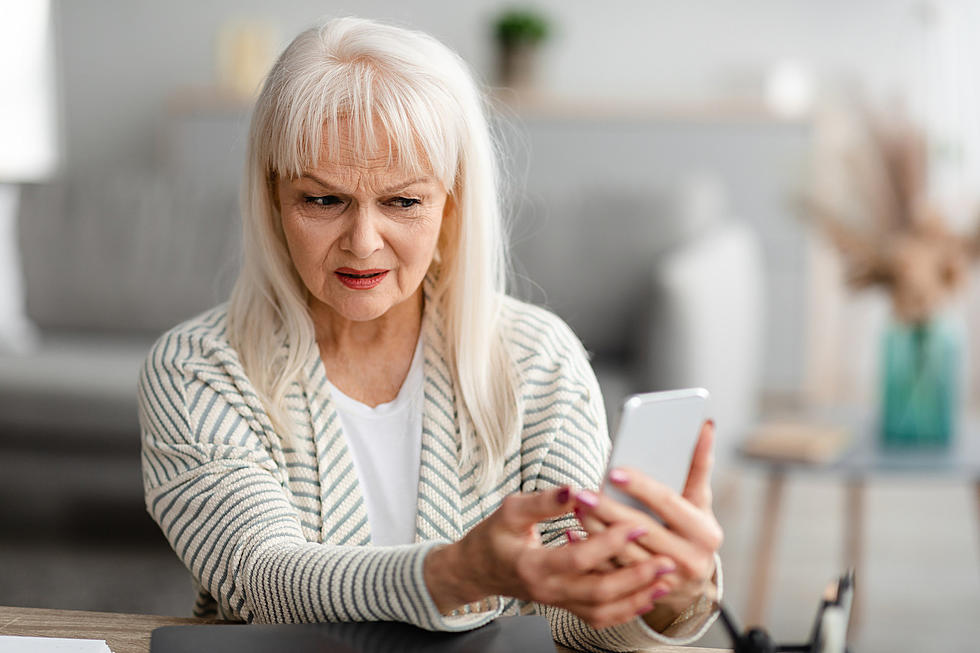 Elderly Victim in Somerdale, NJ, Scammed Out of $37K; Suspect Arrested
Prostock-Studio GettyImages
Authorities in Gloucester Township say an elderly resident was scammed out of $37,000 and one person was arrested following an investigation.
Earlier this week, officers responded to a home on Orchard Avenue in Somerdale after being contacted by the victim.
An investigation revealed 31-year-old Akul Tewary of Silver Spring, MD, allegedly "portrayed himself as an employee of Microsoft Security, Security Specialist from PNC Bank, the Federal Bureau of Investigation and the United States Treasury Department."
According to police, Tewary placed a virus on the victim's computer and locked it. He then offered to protect the victim's bank accounts, "for a specified monetary amount in Bitcoin Crypto Currency and Walmart Gift Cards."
He also allegedly made arrangements to have the victim provide him with $30,000 cash over a one-week time frame.
When the victim realized he had been scammed he contacted the Gloucester Township Police Department to report the incident. The victim still had daily contact with the suspect. The suspect was contacted by police who were posing as the victim. Another cash delivery was coordinated for the suspect to pick up at the victim's residence. When the suspect arrived, by vehicle and retrieved the package, officers detained the suspect for further investigation.
Tewary was charged with impersonation, third-degree theft of identity, and third-degree theft.
He was processed and released per New Jersey bail reform guidelines.
Don't be a victim
The Gloucester Township Police Department wants to help you avoid elder fraud and tech support scams. For more information, contact the Gloucester Township Police Community Relations Bureau at (856) 228-4011 or communityrelations@gtpolice.com.
The public is reminded that charges are accusations and all persons are considered innocent until proven guilty in a court of law.
21 Best Dive Bars in South Jersey
We recently took to Facebook to assemble a list of the best dive bars in South Jersey. Pull up a seat and check out our list!
28 Google Maps Pictures That Show Just How Quickly EHT Has Changed
Empty lots are now stores in Egg Harbor Township, NJ. Existing stores were demolished to build new ones. Roads were changed for the better -- and they put red lights around that traffic circle at the airport.