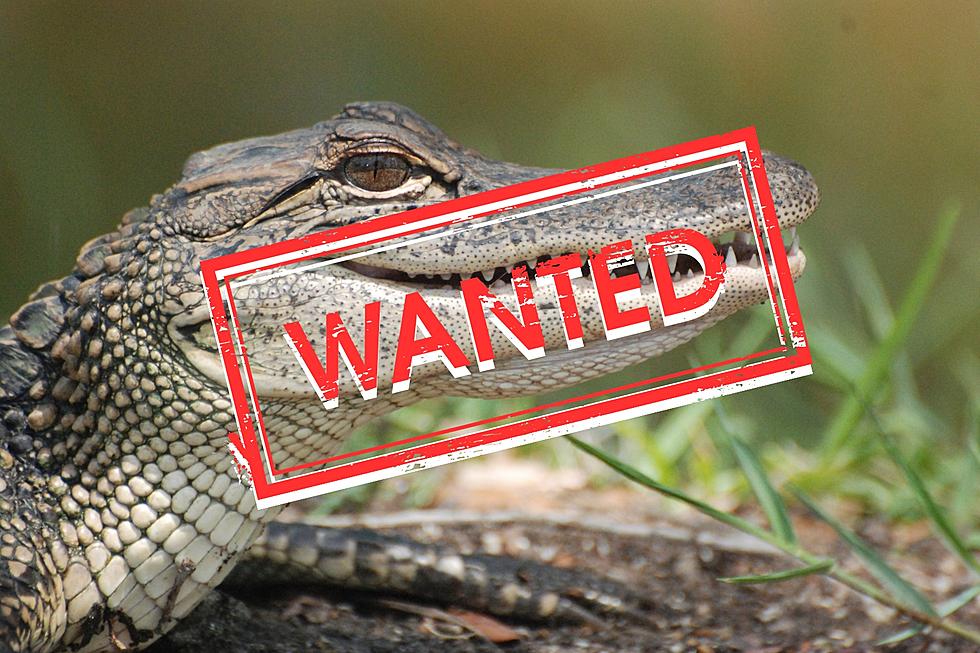 Alligator on the Loose in NJ — 'Has not been seen' Since First Spotted
Alligator on the Loose in NJ - Photo: TSM Illustration
Here's something you don't read about too often in New Jersey -- police are looking for an alligator.
Sure, we have zillions of deer, some bears, foxes, coyotes, mountain lions, and even the occasional Bigfoot and UFO sighting, but alligators are pretty rare for these parts.
According to officials with the Middlesex Police Department in Middlesex County, they received a report of a small alligator on the run in the Ambrose Brook neighborhood a few days ago, which was confirmed.
The reptile submerged and has not been seen since.
Well, that's comforting.
Authorities say the "small" alligator is three to four feet long.
We are working closely with the New Jersey Department of Environmental Protection Conservation Police to capture and relocate the reptile.
If you bump into it, you are asked not to attempt to capture it yourself. Instead, call the Middlesex Police Department at (732) 356-1900.
Not our first rodeo
While rare, reports of alligators on the lam around here do occasionally pop up.
Back in January, officials captured a three-foot-long alligator in Neptune, Ocean County -- not to mention an 8-foot gator that was removed from a home in Philadelphia a few months back.
Of course, nothing tops the alligator that was spotted in South Jersey back in 2018 and we were ruthlessly mocked by some people down south.
One of our sister radio stations in Lake Charles, Louisiana, which happens to have alligators like we have squirrels here, posted the following message:
Hang in there, Jersey! You'll get through this. Thoughts and prayers, guys. Thoughts and prayers.
Additionally, in 2017, police found an alligator in a swimming pool at an Atlantic City motel during a drug raid (that's how we roll here in the World's Play Ground!).
Can you legally own an alligator in NJ?
12 Animals That Are Illegal to Own as Pets in New Jersey