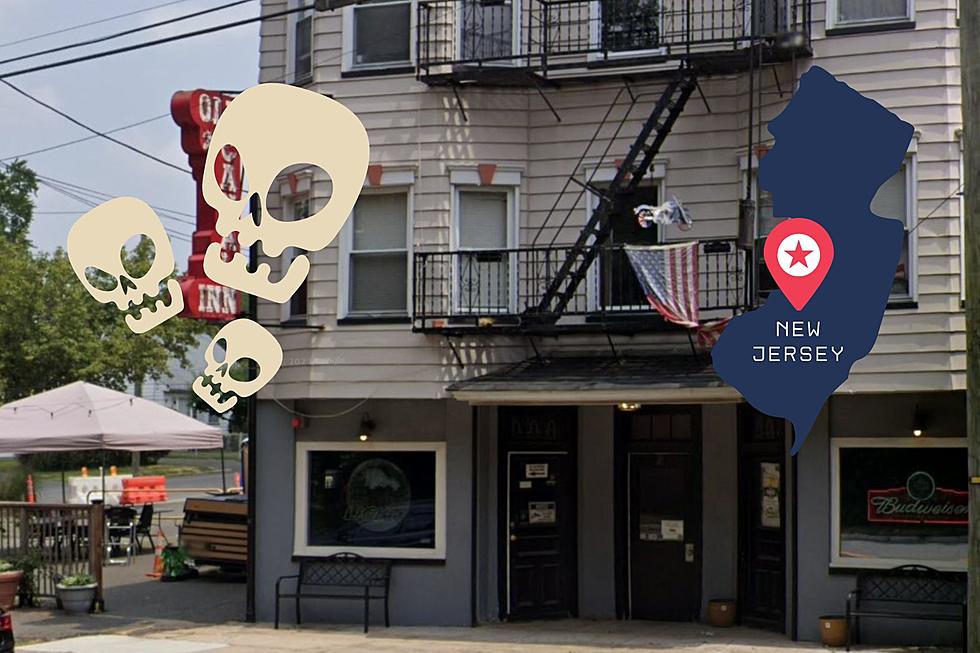 Drinkers Beware, This Is New Jersey's Most Haunted Dive Bar
Photo Credit: Google Maps / Canva
Halloween may still be several months out, but that doesn't mean we can't get into the spooky spirit a little earlier than usual.
Especially when we're talking about what may be one of the most haunted bars in the great state of New Jersey.
Okay, so I'm not sure if it's actually haunted, but it is home to something called the death seat, and that's enough to get my hair standing up!
We'll talk about the death seat in just a minute.
In all reality, this is just a really cool dive bar that welcomes locals and visitors alike, which is a rarity in the world of dive bars.
According to their website, it's the perfect place to
Bring your family and friends to soak up the historic atmosphere, cold beer, shots, and a weeks pay. Or come by yourself and get into some meaningless conversation with one of our hard drinking regulars. Whether your hiding out from bill collectors, waiting for the in-laws to go home, or you've just had another confrontation with your spouse ~Old Canal Inn
According to the experts at Only In Your State, the Old Canal Inn is one of the most haunted, and historic dive bars in New Jersey.
In addition to having a long history, the Canal Inn has also become pretty well known for its food.
I mean, just check out this corned beef sandwich.
Now, despite the good food and cold drinks, The Old Canal Inn is also supposedly one of NJ's most haunted watering holes.
In fact, it's home to the death seat.
The Death Seat, according to Only In Your State, is a seat in the bar that is roped off after two regulars in the 1960s died after fighting over the chair.
Both men died from a heart attack, within days of fighting one another over who gets to sit in the seat.
So, if you're brave enough to travel to Nutley's most haunted bar, be sure to have a drink for me too.
Notorious Haunted Places In Monmouth & Ocean Counties