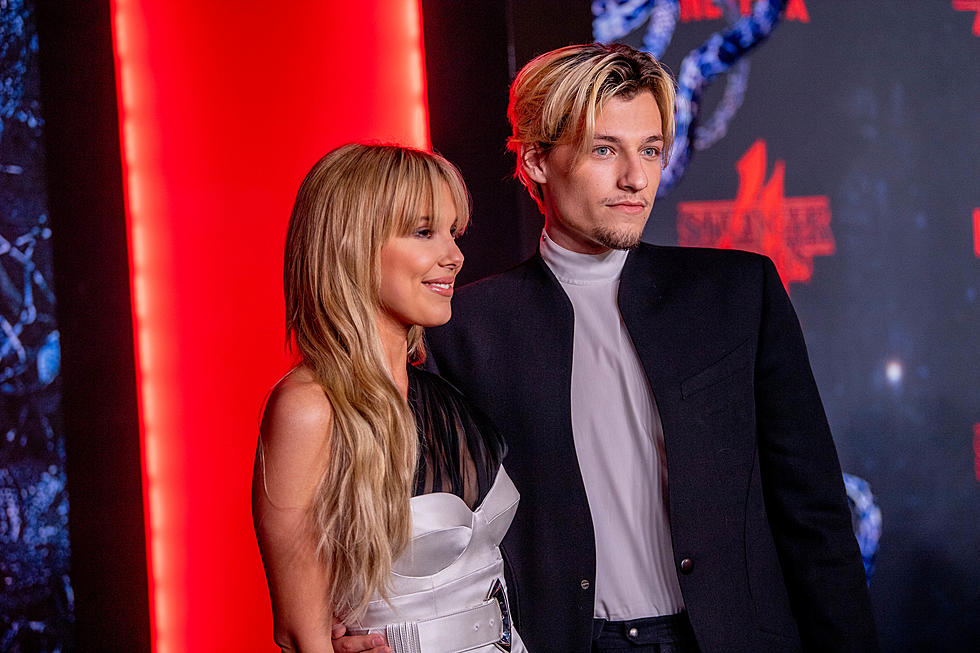 Bon Jovi won't sing at son's wedding
Getty Images
"Stranger Things" star Millie Bobby Brown spilled some tea on her upcoming wedding to Jon Bon Jovi's son Jake Bongiovi. It happened in an interview on "Today with Hoda and Jenna" on Friday.
While "Never Say Goodbye" would be a beautiful sentiment for dad Jon to sing to Jake and Millie, it won't be happening. (And considering that line about losing something in the backseat wouldn't it just be awkward anyway?)
Jon Bon Jovi won't be performing that or any other song during their wedding day according to Millie.
"I feel like that's asking me to go and like, do a full on play for everyone," Brown said. "I think the man needs a break, he doesn't stop! He's always doing tennis or singing lessons. I think he needs a break, maybe it's a three-hour break!"
Then she conceded just enjoying the day as her new father-in-law might be hard for Jon because he's such a workaholic.
How else is the wedding planning going? Very well according to the 19-year-old actress. While many brides-to-be either don't get much if any input from their fiancés, Millie Bobby Brown says the 21-year-old actor has been quite willing.
"Jake is very, he's very involved, he's very helpful during the whole process. I've never felt alone in it, which is very nice. I'm always like, 'Is this a good idea, is this a good idea?' But ultimately, it's just a very intimate day for the both of us and we're both very excited."
LOOK: GO INSIDE JON BON JOVI'S $20 MILLION MIDDLETOWN MANSION
Opinions expressed in the post above are those of New Jersey 101.5 talk show host Jeff Deminski only.
You can now listen to Deminski & Doyle — On Demand! Hear New Jersey's favorite afternoon radio show any day of the week. Download the Deminski & Doyle show wherever you get podcasts, on our free app, or listen right now.