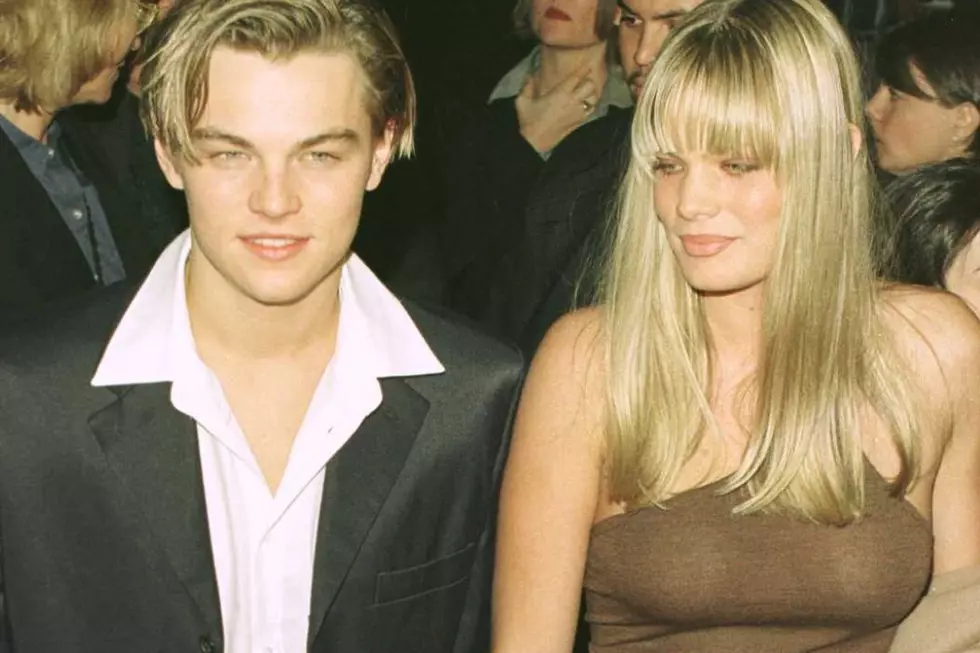 The Last Time Leonardo DiCaprio Dated Someone His Age Was in the '90s
Online USA via Getty Images
Leonardo DiCaprio, 48, allegedly has another new girlfriend who wasn't old enough to see Titanic when it was released in 1997.
In fact, his rumored new girlfriend, Eden Polani, is 19, which means that DiCaprio was her age in 1993 — 10 whole years before she was born in 2003.
DiCaprio was slammed online over the unconfirmed dating rumors after the two were spotted sitting together at an EP release party for singer Ebony Riley. (It's unclear if DiCaprio and Polani are really dating. He was spotted out with another model, Victoria Lamas, 23, just weeks before hanging out publicly with Polani. He was also linked with Gigi Hadid briefly in late 2022.)
Many people have criticized DiCaprio online for the notoriously large age gaps between him and his girlfriends, but with Polani potentially being the youngest yet, the criticism has been much harsher.
"Leonardo DiCaprio's girlfriend is so young her high school experience was interrupted by COVID-19," one person quipped on Twitter.
"[Let me know] when we're gonna stop making silly jokes about Leonardo DiCaprio dating extremely young girls and start calling him a predator lol," another person wrote.
"At this point I can't even join in on the jokes anymore, if Leonardo DiCaprio is approaching 50 and dating a teenager, then he is an actual sexual predator let's be clear," someone else tweeted.
The last time he dated someone his own age appears to have been the 1990s. He also seems to prefer dating supermodels.
According to Elle, DiCaprio's reported first model girlfriend, Bridget Hall, 45, was only three years younger than him when the two dated in the early '90s. DiCaprio was born in 1974, while Hall was born in 1977.
DiCaprio even allegedly dated older when he had a mid-'90s fling with supermodel Naomi Campbell, 52. Campbell is four years older than the actor.
Model Kristen Zang, 48, who was born in 1974, dated the actor for four years in the '90s.
DiCaprio then began dating Gisele Bündchen, 42, in 1999, marking the last time he dated someone relatively close to his own age.
Since Bündchen, each of DiCaprio's girlfriends has been at least 10 years younger than him, with the gap widening with each relationship.
His last long-term relationship was with model and actress Camila Morrone, who was 20 when they started dating and (you guessed it) 25 when they broke up.
Celebrity Couples Who Had Huge Age Gaps