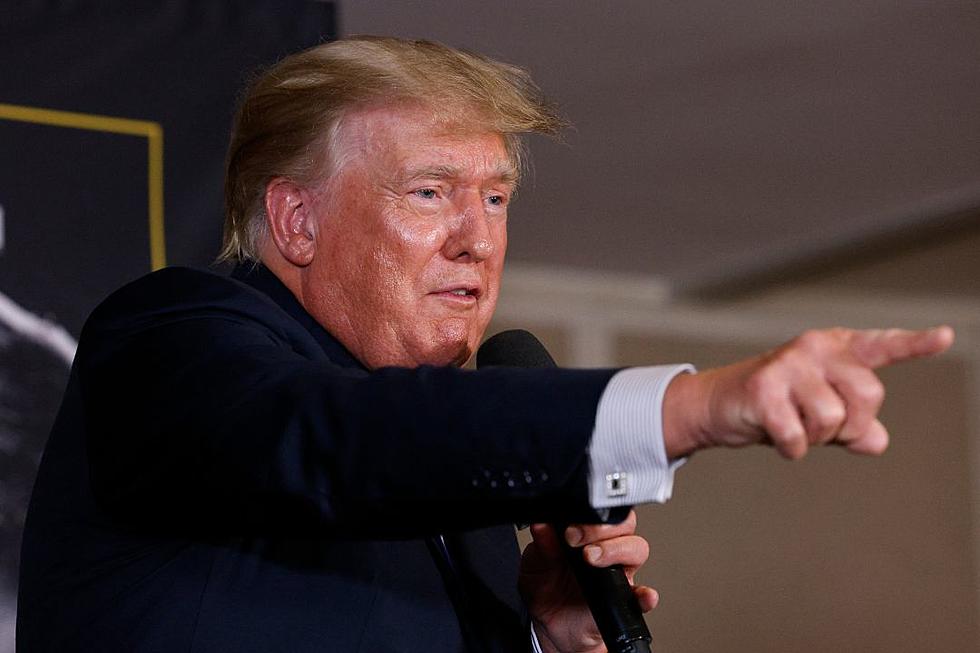 Fake Donald Trump Arrest Photos Go Viral
Douglas P. DeFelice, Getty Images
Amid the trending news of Donald Trump's potential arrest, fake photos of Trump being arrested have gone viral on the internet.
The photos were apparently created using AI technology, making them look eerily realistic aside from some blurriness and wonky hands.
"The next election will be completely bonkers. Media literacy and trust will be important and hard to come by," one person tweeted of the scarily realistic photos.
The photos depict Trump struggling against police officers and even running away from cops in one photo.
READ MORE: Trump in 'High Spirits' Amid Possible Indictment
"The mistake they made with this AI-generated photo is that Trump never runs," another person joked on Twitter.
"AI is getting out of hand. Y'all got me all excited for nothing," someone else tweeted.
The photos circulated under the #TrumpArrest hashtag as the potential arrest of the former president continues to loom.
On Twitter, the photos have been seen by more than 4 million people.
AI technology has become increasingly chilling in recent years with the ability to create fake photos, videos and even voices.
In 2022, fans started a trend by using AI to make their favorite artists sing any song they wanted, from Ariana Grande covering SZA to Lady Gaga doing a Lana Del Rey song.
International DJ David Guetta also made headlines for dabbling in AI when he shared a track he made using Eminem's voice from an AI program.
"It worked so good, I could not believe it," Guetta said in a video clip at the time.
Meanwhile, Trump recently claimed that he would be indicted on Tuesday (March 21), though nothing actually happened.
According to Forbes, on his social media platform Truth Social the former president called for his supporters to protest the arrest in a series of erratic posts that made many nervous about potential violence.
If Trump really does get indicted, that would make him the first American head of state to ever be formally arrested.
Pop Songs With Political and Social Messages