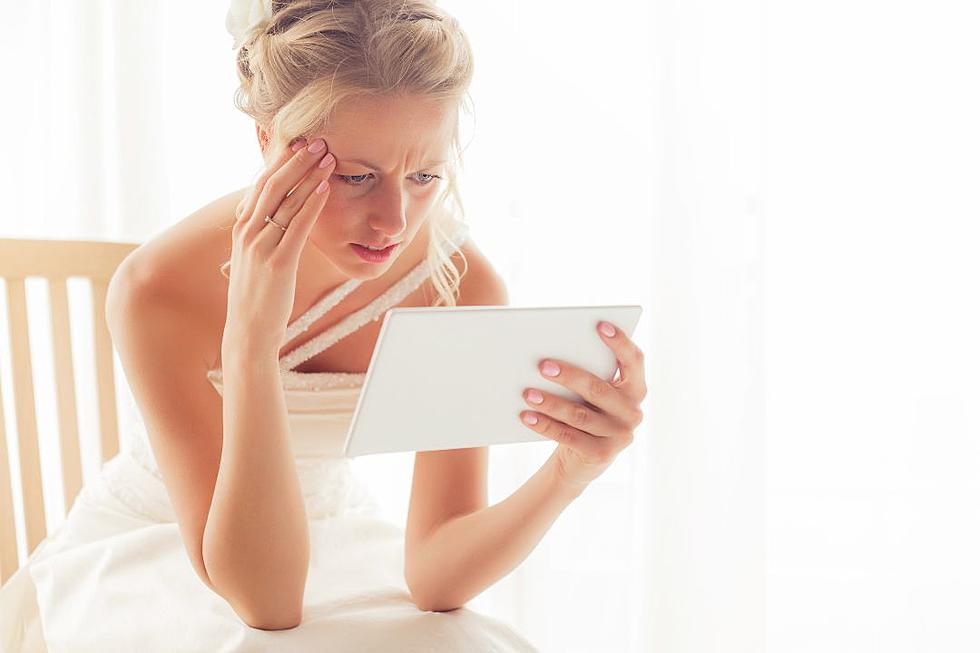 Bride Gets Wedding Pictures Photoshopped After Niece Boldly Shows Up in White Dress
ThinkStock via Getty Images
A bride on Reddit says her sister-in-law is furious with her after she Photoshopped the white dress her 16-year-old niece rudely wore to her wedding.
The woman recently had her "dream wedding," and "everything went off without a hitch except for one small thing: my niece's dress."
"It was a white, lacy knee length dress. She even wore lace elbow-length gloves! Honestly, it looked just like a wedding dress," she wrote in her post.
The bride didn't "say anything to her or her parents [brother and sister-in-law] in the moment," and she tried her "best to ignore it." However, when the couple got their wedding photos back from their photographer, she "couldn't stand" seeing her niece in her white dress standing next to her in the pictures.
READ MORE: Bride's Fiancé Begs Her Not to Wear White to Because She's Not 'Pure'
After seeing how upset she was by the photos, the woman's husband suggested they pay extra to have their niece's dress "Photoshopped to a light blue."
"We thought it through, and since we had some budget left, we went for it. Well, last week, we got the final photos back and they looked great! I could hardly even tell that my niece was originally wearing white, and she still looked really nice," she recalled.
After posting some of the photos on social media, the woman's sister-in-law sent her an angry message scolding her for altering the teen's dress without getting permission first.
"She accused me of thinking my niece was ugly and of body shaming her. To be clear, I did not have her body Photoshopped, only the color of her dress and gloves," the bride explained.
READ MORE: Uninvited Sister Shows Up to Brother's Wedding in Sparkly White Gown
Users in the comments section rallied behind the bride, with many arguing that the sister-in-law was in the wrong for allowing her daughter to wear white to the wedding.
"If she didn't want the dress to be Photoshopped, she shouldn't have let her daughter attend a wedding in a lacy white dress! The nerve of that woman!" one person wrote.
"They were wrong to have her wearing white to a wedding to begin with. Instead of getting mad and making a scene, you and your husband used logic (and technology) to fix the problem in the photos. Great thinking!" another chimed in.
"She wore white to your wedding?! How thick-skulled do you have to be ... and no one corrected her before arriving? That's insane. I would've made her leave and change," someone else commented.
Celebrity Family Feuds