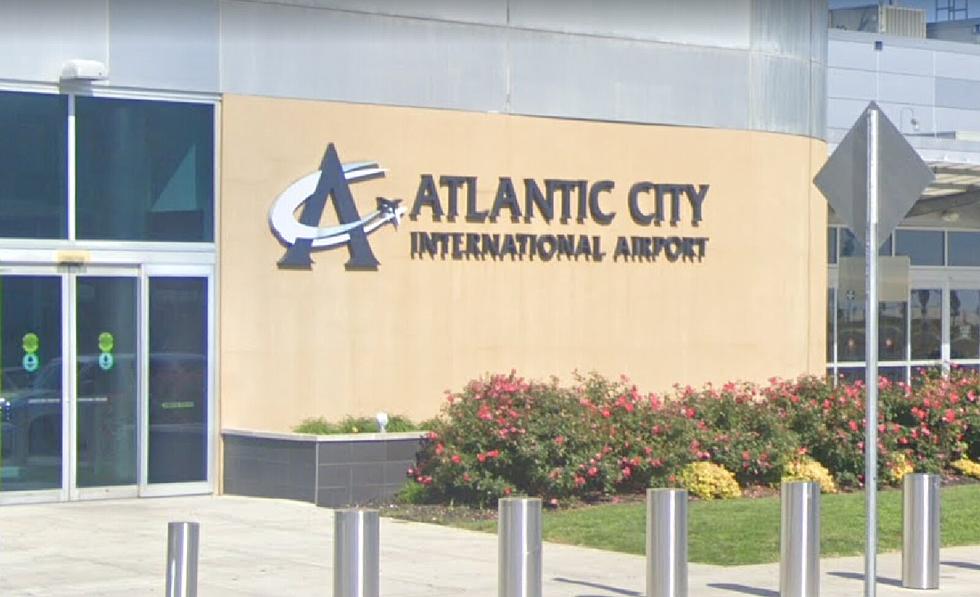 Internet Explodes After Person Complains About Atlantic City Airport Noise
Google Maps
Well, there it was, a complaint about "the constant and extreme" noise at the Atlantic City Airport the other night.
The complaint was posted on the Nextdoor APP/site, with the author (who we're not going to identify) stating that it was time to "stand up for your human rights."
Umm, there are human rights that deal with too much airport noise? I wasn't privy to that information for all the years that I've been on planet earth.....
Apparently so. The author listed some names and numbers of airport personnel who could be contacted to report the noise problem.
Umm, aren't airports inherently noisy? I mean there are JOKES made about the noise at airports, because,  you know, there are AIRPLANES there. They have BIG NOISY ENGINES and FLY in and out of airports.
On top of that, we have an Air National Guard unit that calls the Atlantic City Airport home, so, they fly really fast and really loud airplanes and jets in and out of the airport.
Wait.... was the night that she heard all the noise, the night that the National Guard Members returned from their 4-month deployment, helping to protect our world? There's no way of knowing that, but it's possible. Maybe those "Welcome Home Heroes" ceremonies need to be quieter in the future...... (Yes, I'm being sarcastic.)
So the best thing about this posting on Nextdoor was the response of people who commented. Check out some of the replies, and my replies to some of the replies:
Are you referring to the sound of stranded Spirit passengers yelling?

(JK: Best answer ever!)




Are you sure it was the airport and not the road construction on the pike?

Human rights??? This post is a joke right??

The airport & military have been there a very long time. You either learn to live with it, or move.

The men and women were coming home. Be Happy! (

JK: Thank You!)




I'm proud that I get to live so near the 177th Fighter Wing of the NJ Air National Guard.

Yeah.... you should probably move.

you do realize that there is a Military Base there?????? Human Rights?? Lets thank them not be a pain in the ass by calling and complaining. 177th - NJ Air National Guard. Not sure if they were doing any training exercises or actually on orders for something.

I live in Smithville. Twice last night there was very loud airplane noise going over our neighborhood. It was an annoyance because for a few seconds I could not hear the TV.

(JK: I'm personally alerting the FAA and the FCC to let them know that the noise is interfering with your God-given-right to hear your TV.)




to everyone who has replied THANK YOU. My husband is a Iraq and Afghanistan war veteran and there was no better noise than when his unit plain landed home after a 1 or 2 year tour.

(JK: Please pass along our thanks to your husband. He truly is an American Hero)


Please move.

(JK: Probably not a current listener to our radio station, so I'm OK with that idea...)




Did you not know the Airport was there when you moved into your house? Its been there for many, many years. Sorry no sympathy from here.

Did you really buy a house next to an airport just to complain about noise?

(JK: That damn realtor and his lies!)




I think maybe you should have done some research before buying a house near an airport, and Air Force base.
Personally, I live a few miles away from the airport, and every time I hear a jet, a plane, a helicopter, I'm thankful for living in a great country. God Bless America. (Even the ones who think America is too loud....)
More Egg Harbor Township News
31 Random Old South Jersey Pictures I Found on My Cell Phone
The Most Touching Plaques on Benches in Ocean City
Some of the plaques on the benches in Ocean City NJ are extremely touching