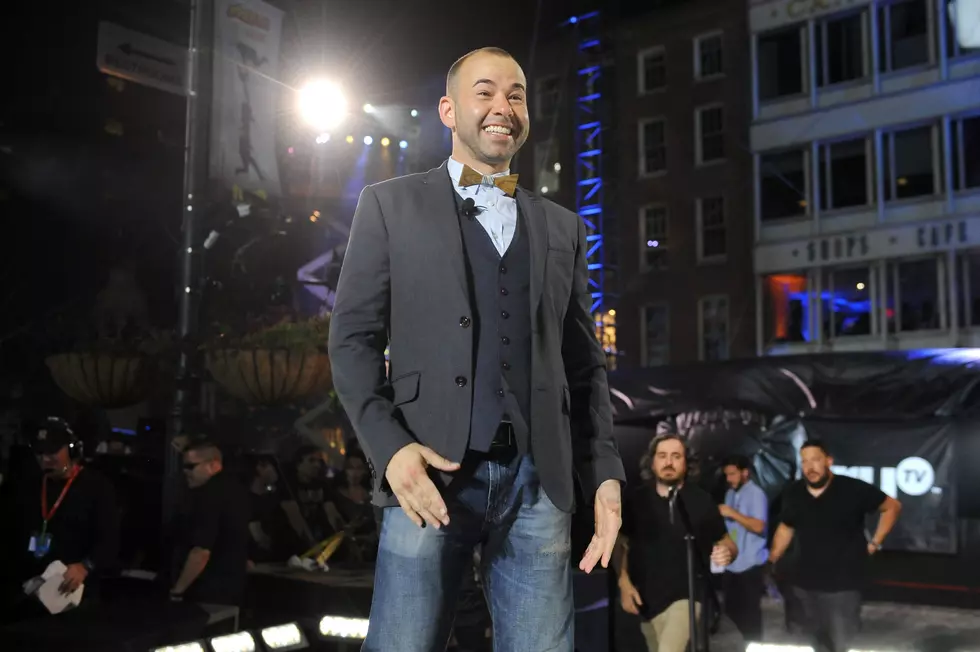 Impractical Jokers Coming Back To Prudential Center In Newark, New Jersey
Getty Images for Turner
Our boys the Impractical Jokers are hysterical and beloved.  We all love them until we are the one messed with.  Oh, who am I kidding, I still love them.  I thought I was going on a run-of-the-mill voice-over audition and low and behold my "producer" was Murr.
The funny background to this is that I interviewed Murr years ago and I told him that I did not think that they would be able to keep the show up much longer because they are getting so famous, people will recognize them when they try to do a bit.  He had a very coy smile and he said, "oh you would be surprised".
Fast forward three years and I get a call to come into an audition which is totally normal.  I arrive early and the producer says, "It's OK that you are late".  I don't want to argue so I smile and just introduce myself.  I was in one room and Murr, I mean "my producer" was in the glass room across the way.  The lights were dim and he was wearing a hat really low across his face.  I did not think much of it because there are some really weird people in the creative world so I chalked it up to him "having a process".  
The session got weirder and weirder.  Here's the actual recording session: 
The part that you didn't see was Murr banging his head against the glass and me asking him if he was OK.  He shouted, "I can't work under these conditions!"  I was like, WTH?  Then all of a sudden I heard a group of guys laughing and Murr took his hat and glasses off and he was like, "told ya!"  I could not believe it. 
When people watch that episode they always ask me the same thing, "Is it real?  Did you know?  The answer is it is TOTALLY real.  I had no idea it was them messing with me, and I have one major way to prove it.  Anyone who knows me understands that I don't take pics or videos of myself until I think I'm presentable.   I look horrible on the episode.  My hair is frizzy, I have not a stitch of makeup on, and I was wearing a totally unflattering outfit that I slapped on because I had to run errands after.  I was in no way camera-ready.  If I thought that I was going to be on national TV that day I would have looked very different.  LOL.  Good job guys, you got me and I did love the experience.  
They also do fantastic comedy tours and they just announced a new one!  Make sure to buy tickets to see the boys at Prudential Center on March 10th!  Here is some ticket info: 
25 Famous People That Were Surprisingly Born In The State Of New Jersey
Things You Might Not Know About New Jersey Celebrities