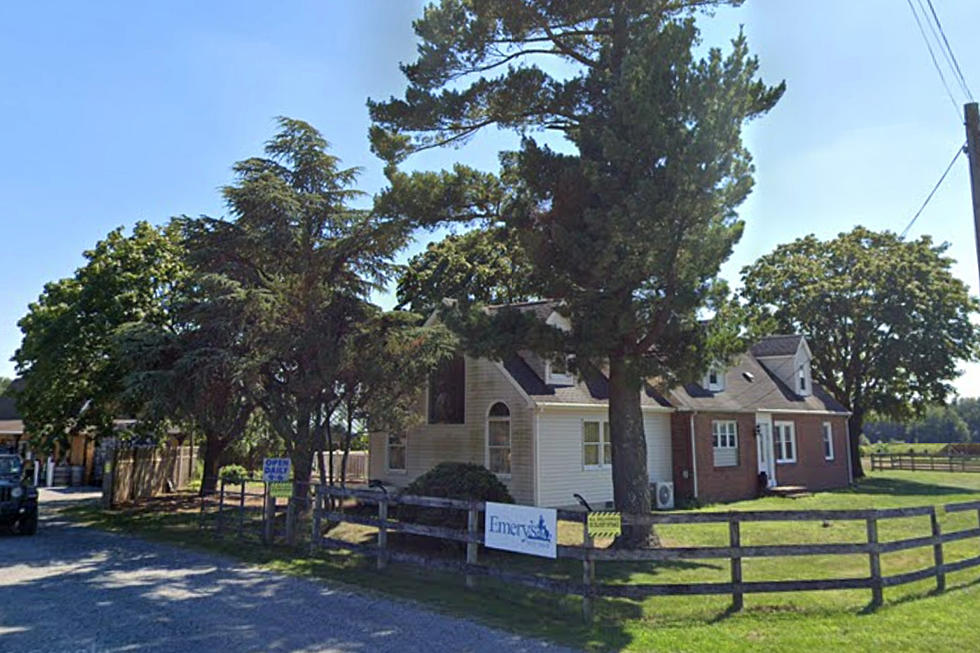 August in New Jersey? It's time to start thinking about pumpkins and spice
Google Maps
How do you find out the definitive answers to all NJ questions? You turn to Reddit. And when someone asked where they could find a pumpkin farm, that didn't have huge crowds, the overwhelming answer was Emery's Farm in New Egypt.
I know it's hard to believe that we're already thinking of pumpkin picking but guess what? Fall is just around the corner. And as autumn arrives, the allure of pumpkin picking takes center stage in New Jersey. With the crisp air and vibrant foliage, families and individuals flock to the farms for this beloved fall tradition.
Your kids will love the pumpkin patches, hayrides, and corn mazes and you'll be creating cherished memories together. I guess because we're known for our agricultural heritage. Each year in NJ, pumpkin picking is more than just an activity; it's a cherished tradition and an experience that brings people together to celebrate the change of seasons.
Located at 346 Long Swamp Road, Emery's Farm is a haven for those seeking the perfect pumpkins. Having visited the farm in various seasons, from blueberry picking in July to pumpkin hunting in September, our family has come to realize that Emery's offers year-round fun for visitors of all ages.
Over the years, we've made it a tradition to explore the fields and bring home freshly picked treasures along with delectable baked goods straight from the farm's ovens. The blueberry pie and apple cider donuts are personal favorites.
You'll find a one-acre field with meticulously arranged pumpkin displays. The grassy field they're set in eliminates the hassle of mud or dirt, making the experience enjoyable for all.
Situated conveniently close to the corn maze, the farm market and farm animals the pumpkin patch gets you ready for a day of family fun.
While the pumpkins are the star, a trip to Emery's isn't complete without a visit to their market/bakery. With drinks and home-baked treat, the market adds the final touch to a spectacular farm visit.
If you plan to visit please note that pets are not allowed on the property. With its amazing pumpkin patch, mouthwatering treats, and welcoming atmosphere, Emery's Farm has earned its reputation as NJ's favorite pumpkin farm destination.
This has to be the best farmers market in New Jersey
If you're looking for a great farmers market, you have to visit the Summit Farmers Market. This year they have over 50 vendors, offering a large selection of great produce from various local farmers, lots of specialty foods and more. There is also plenty of free parking. My dog and I went for a visit last week and took pictures of what they have to offer.
Vendors Not Pictured:
Adventure Kitchen
Angel Planet Foods
Anita's Baked Wonders
Bull 'N Bear Brewery
Fit Fed Puppy
Foraged Feast
Hummus Boss
Jana's Jammy
Java's Compost
Kariba Farms
Louis Organics
Luxx Chocolat
Made with Clay
Mangalitsa
Our Woods Maple Syrup
Roaming Acres Farm
Spice Sisters
Stefan's Polish Foods
Sustainable Haus
Valley Shepherd Creamery
WoodsEdge Farm
The Summit Farmers Market will be open every Sunday, from 8 a.m. to 1 p.m. and will last until November 20th. The market is located at Park & Shop Lot #1 on the corner of DeForest Avenue and Woodland Avenue.
Below are photos of some of the local vendors joining the farmers market this season:
Allaire Community Farm in Wall Township, NJ
Allaire Community Farm introduces animals to families of special needs kids and veterans suffering from a variety of physical and mental disabilities.
Opinions expressed in the post above are those of New Jersey 101.5 talk show host Judi Franco only.
You can now listen to Dennis & Judi — On Demand! Hear New Jersey's favorite best friends anytime, anywhere and any day of the week. Download the Dennis & Judi show wherever you get podcasts, on our free app, or listen right now.