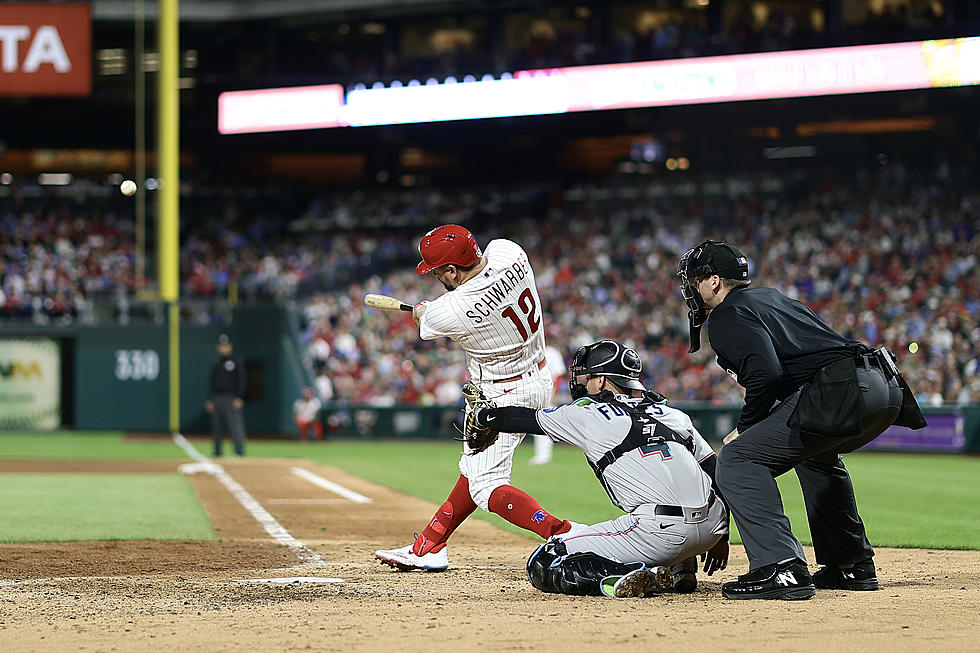 Here's What It'll Cost to Take Your Family to a Phillies Game This Summer
Getty Images
Take me out to the ballgame! I'll be sure to bring my credit card!
The cost of taking a family to a major league baseball game isn't cheap. If you have a family of four, and you're heading to see the Phillies, expect to pay about 200 bucks - at least!
We're talking family of four, tickets, beer, soda for the kids, hot dogs, and parking.
In a study by The Hustle, the Philadelphia Phillies finished in about the middle of the pack when compared to other Major League Baseball teams. The total for the night out came in at $207.16.
The most expensive family night out is for a Boston Red Sox game. The Boston game would cost an average of $324.37. The cheapest? How about the Arizona Diamondbacks, coming in at $126.34!
The Hustle has parking at a Phillies game at about $21, which, honestly may be a few dollars short. The parking deals apparently are in Houston and Cincinnati - both those teams have parking for less than 10 bucks!
The figures are based on 2022 prices, and the results can be found here.
Are you looking forward to a great year by the Phillies in 2023? How many games will you go to this year?
SOURCE: The Hustle.
Phillies Managers with the Most Wins Since 1980
Here are the Phillies managers with the most wins in team history.
South Jersey Beach Tag Guide 2023
Here's how much you'll pay for beach tags at each South Jersey beach for the 2023 season.