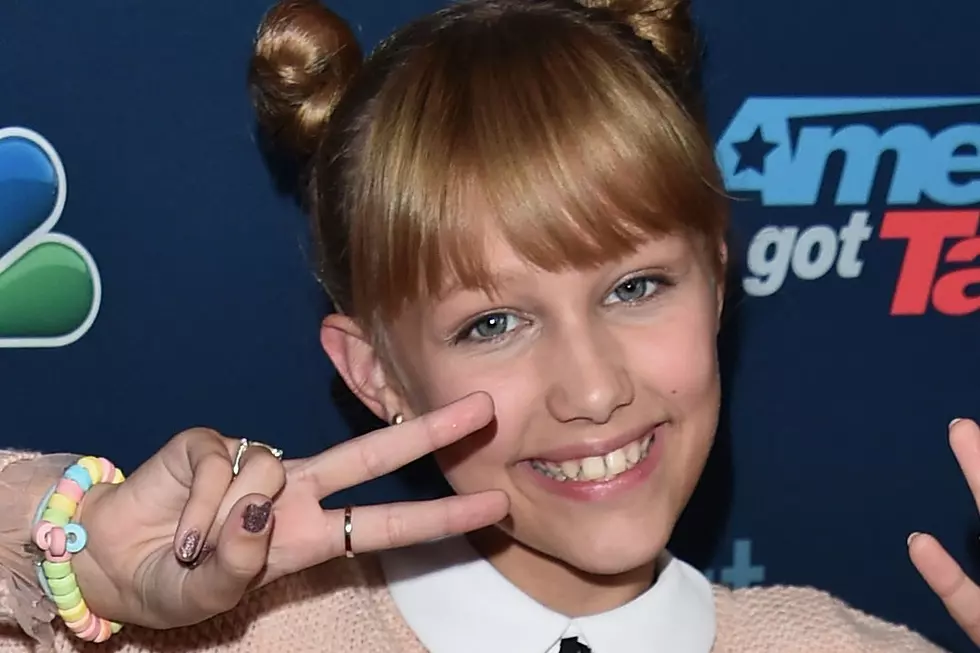 'America's Got Talent' Winner Grace Vanderwaal Signed by Columbia, Now Labelmates With Beyonce
Alberto E. Rodriguez, Getty Images
The 12-year-old ukelele phenom, who beat out magicians and stunt professionals to claim the NBC show's most recent title, took home $1 million and a confirmed Las Vegas show series as part of her prize package. And today (September 21) came even more good news for Vanderwaal: she's been signed to Columbia Records, Billboard confirmed.
"It's a lot to take in, but I've got to hand it to her," AGT judge Simon Cowell told Billboard. "She's a very smart, calm, focused girl and I think she knows what she wants to achieve and what we always say to artists in this situation is it's not a race."
Cowell added that there's "a much, much bigger announcement coming soon," but for now, Vanderwaal's focused on her upcoming Sin City shows.
She'll perform three sets at Planet Hollywood Resort and Casino between October 27 and October 29. The Clairvoyants, AGT's second-place magicians and Tape Face, the show's mime comedian finalist, will join her.
Fan of Vanderwaal's, and happy to see she's on the upswing? Share your thoughts on the her latest news in the comments.
See the Faces of American Idol's 15 Winners: