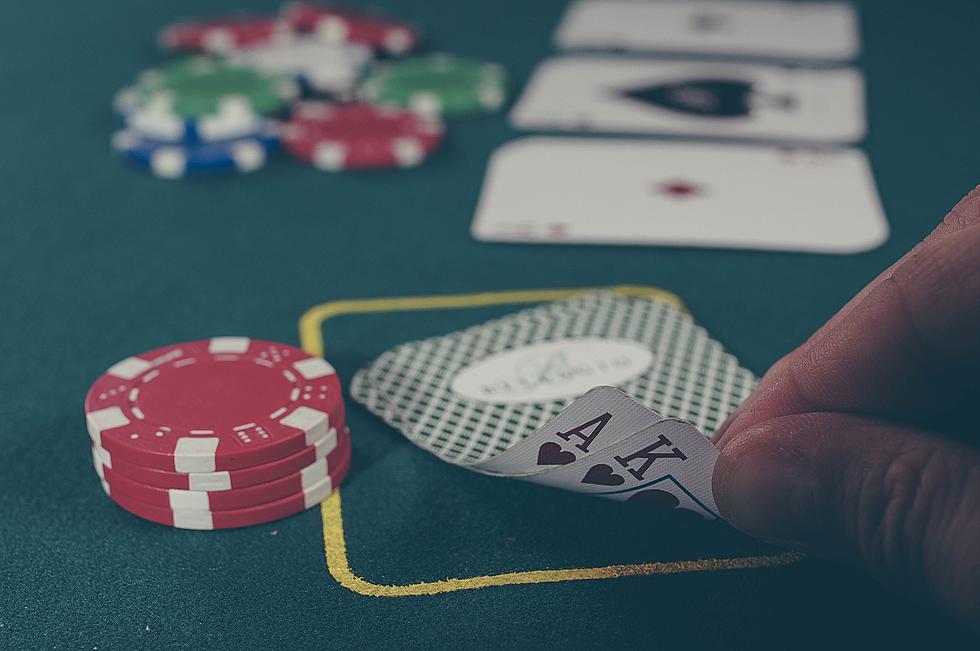 Five New Yorkers Charged With Stealing $1.1M From A.C. Casinos
Photo by Michał Parzuchowski on Unsplash
Five people from New York City have been indicted for conspiring to steal a total of $1,120,000 from five Atlantic City casinos by presenting phony bank checks in exchange for gaming chips.
One of the defendants is in custody, but the other four are still on the run.
An Atlantic County grand jury indictment was obtained on Wednesday,  Oct. 13, charging these defendants with second-degree conspiracy and various counts of second-degree theft by deception and attempted theft by deception:
Xiuhuan Zhang, 65, of Flushing, NY; Qingtao Zhang, 53, of Flushing; Shuai Liu, 30, of College Point, NY; Peng Cai, 33, of Brooklyn, NY; and Sen Ge, 29, of Flushing.
The charges are the result of an investigation by the New Jersey State Police Casino Gaming Bureau and the Division of Criminal Justice Specialized Crimes Bureau.
On Sept. 7, 2021, Qingtao Zhang was detained in Amsterdam, Netherlands, on a warrant obtained in this investigation. The other defendants are being sought on arrest warrants.
The authorities say that from Aug. 26 to Aug. 28, 2021, the two women—Xiuhuan Zhang and Qingtao Zhang—allegedly presented the false checks at the five casinos, and the three men—Liu, Cai, and Ge—allegedly assisted them at various times, along with other individuals who remain under investigation.
At each of the five casinos—Caesars, Borgata, Ocean, Hard Rock, and Golden Nugget—Xiuhuan Zhang allegedly presented a fraudulent TD Bank Official Check for $150,000 to obtain gaming chips, and Qingtao Zhang allegedly presented a fraudulent Bank of America Cashier's Check for $134,000 to obtain gaming chips.
The two checks presented at each casino were identical to the checks presented at the other casinos. In two instances, Xiuhuan Zhang did not obtain chips, because Hard Rock denied the $150,000 check, and Golden Nugget said she could only receive incremental amounts from the check.
According to a release from the Office of the NJ Attorney General, the defendants allegedly stole $284,000 from each of these three casinos -- Caesars, Borgata, and Ocean Resort and $134,000 from both Hard Rock AC and Golden Nugget.
The defendants were caught executing a sophisticated financial scheme spanning multiple casinos and over a million dollars in fraudulent checks," said Acting Attorney General Bruck. "This case is just one example of the excellent work—in this instance across international borders—performed by the members of the New Jersey State Police and Division of Criminal Justice who are assigned to investigate and prosecute crimes in the casinos."
Second-degree charges carry a sentence of five to 10 years in state prison and a criminal fine of up to $150,000.
Take a Look Inside Margate's Infamous 'Blue House'
Color me Blue. Margate's infamous "Blue House" has been put up for sale. The house on Haverford Avenue in Margate is well known by locals and the colorful home at 8 N. Haverford Avenue has been leaving some of the neighbors feeling blue for years.
The Scariest Halloween Attractions in South Jersey and Philadelphia
Here's information and a photo gallery of the scariest Halloween attractions in South Jersey and Philadelphia.