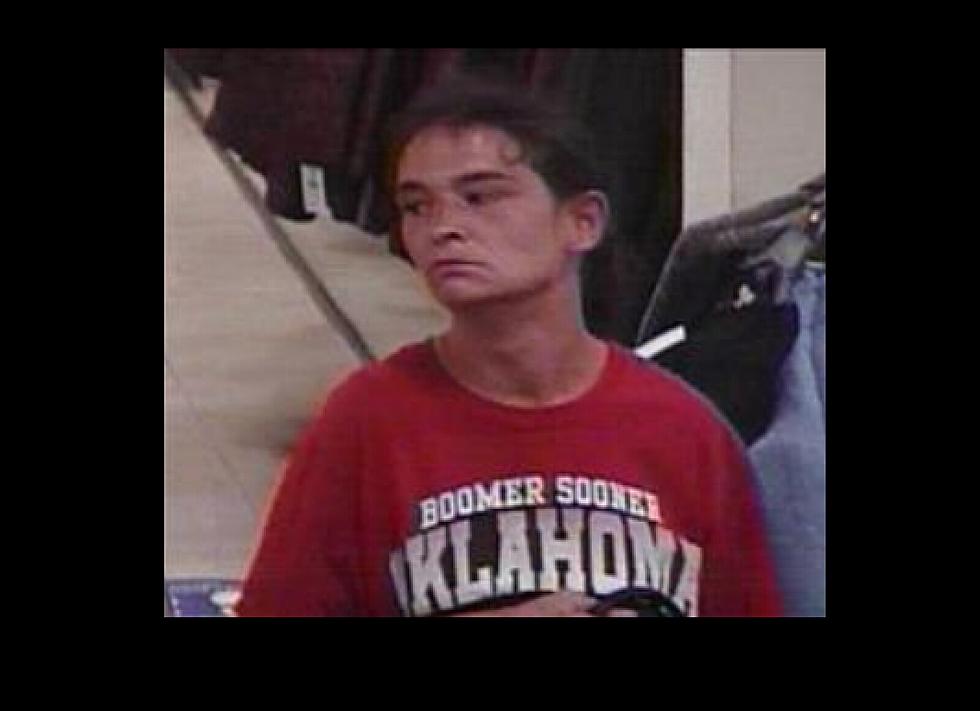 EHT Police Want to Talk With This Oklahoma Sooner Fan
Egg Harbor Township Police Department
Egg Harbor Township Police say they want to talk to a woman caught on surveillance camera.

The woman, wearing an Oklahoma Sooners (University of Oklahoma) shirt is wanted by police "in reference to an ongoing investigation." Police aren't getting any more specific than that.
(NOTE: We have no way of knowing if she's an actual fan of the football team...)
Police say the woman was seen driving a silver Chevrolet Malibu.
If you can help the police, you're urged to call the Egg Harbor Township Detective Bureau at (609) 926-4051. You can also send an email to cid@ehtpd.com.
SOURCE: Egg Harbor Township Police
8 Places In South Jersey To Hide If You Never Want To Be Found
If you had to go off the grid in South Jersey, where would you run to? We've figured that out for you.
Can You Guess What These Old Town Names Are Today?
Over the years, names have changed in South Jersey. Do you remember these?
Tell us Where You're From Without Telling Us Where You're From
South Jersey Residents Describe Their Cities and Towns