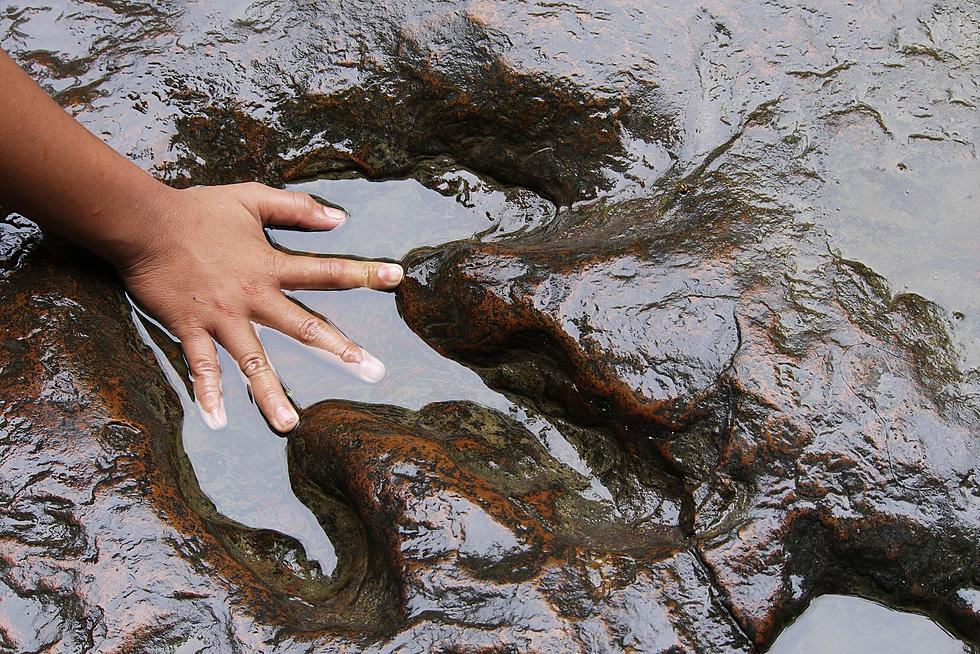 Dig For Real Dinosaur Fossils At Brand New Fossil Park In Mantua, NJ
Userb4093267_225
Have you ever given any thought to what kind of prehistoric creatures were here before us?
Sure, we've all studied dinosaurs in school and have seen plenty of movies about them (scary or not), but have you ever stopped to think about the very true reality that they once walked right where you're standing at the moment? Well, they did. At least, that's the case in South Jersey.
Rowan's been busy lately. They broke ground on what will be the new Rowan Medicine Center in Vineland, and now they've begun work erecting a museum and fossil park that will allow guests to be transported all the way back to the Jurassic era! The Edelman Fossil Park at Rowan University is about to expand.
The new dinosaur fossil park museum will sit on top of a quarry that has been known to contain some prehistoric secrets of its own in the form of mosasaurs and tyrannosaurs. According to reports, remnants of both have been found around that exact area.
Average Joes like you and me will get a chance to try our hand at seeing what we can find. Depending on what you unearth, you may be allowed to keep what you find as long as it doesn't interfere with the research being conducted. If you find something of significant scientific importance, it's likely you will be made to turn it over.
Don't go into it thinking you're not going to find anything. The largest prehistoric crocodile fossil was found at this very spot. Who knows what you'll discover. The fossil park museum though has a long way to go before completion. Find out more HERE.
The Scariest Halloween Attractions in South Jersey and Philadelphia
Here's information and a photo gallery of the scariest Halloween attractions in South Jersey and Philadelphia.
Movies You'll Be Shocked Were Filmed in New Jersey
Halloween Movies You Probably Didn't Know Have Ties To New Jersey
We went ahead and found all of the scary movies that are set in or filmed in the Garden State.
On this list, you will probably find some of your favorite Halloween movies that you had no idea were either set in or filmed in the state of New Jersey.