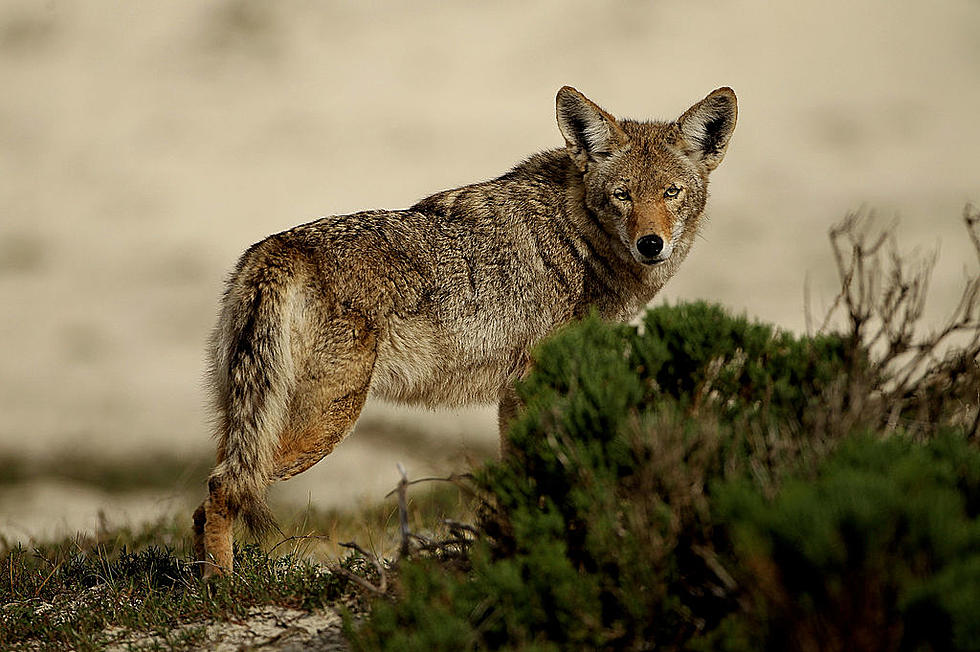 Coyote Sightings in Middle Township
Coyote (Ezra Shaw/Getty Images)
Cops in Middle Township are advising residents of reports of a coyote along the bike path.
Authorities say the sightings have been reported along the bike path between Goshen and Court House-South Dennis Road.
There have been no reports of coyotes approaching people or acting aggressively. Cops say there is no threat to anyone's safety.
Middle Township Police ask to report a coyote acting in an abnormal way, such as being active during daylight hours or approaching people or pets. If you are approached by a coyote, wildlife experts say you should make a loud noise to scare-off the animal.