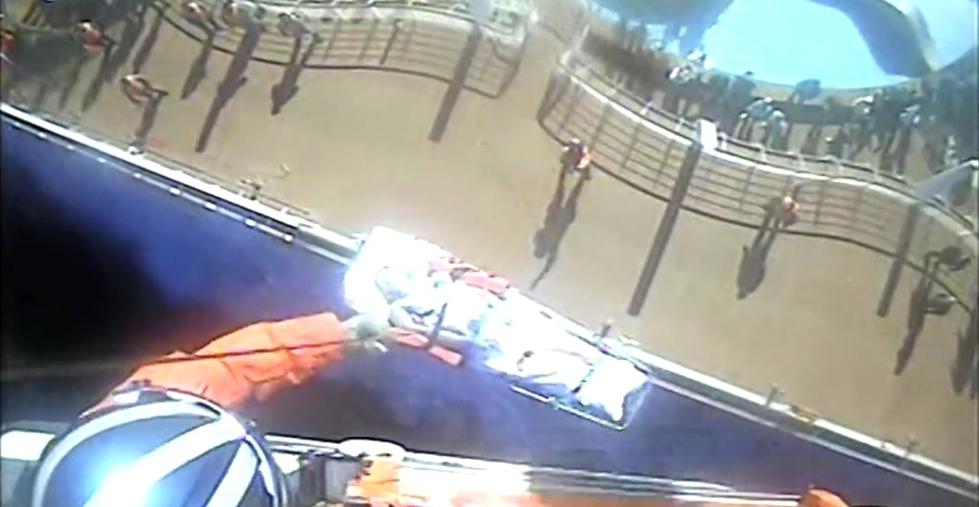 Coast Guard Rescues Unconscious Man from Cruise Ship off Atlantic City
Coast Guard Rescue - Photo: United States Coast Guard video
The U.S. Coast Guard says crews from Air Stations Atlantic City and Elizabeth City, NC, medevac'd a man from a cruise ship about 100 miles off the coast of Atlantic City Tuesday.
According to a press release, a 52-year-old man was found unconscious on the MSC Divina's pool deck before being hoisted up and transported to Atlantic City Regional Medical Center, Atlantic City Campus.
NJ.com reports the man's name was not released nor was it known why he was unconscious.