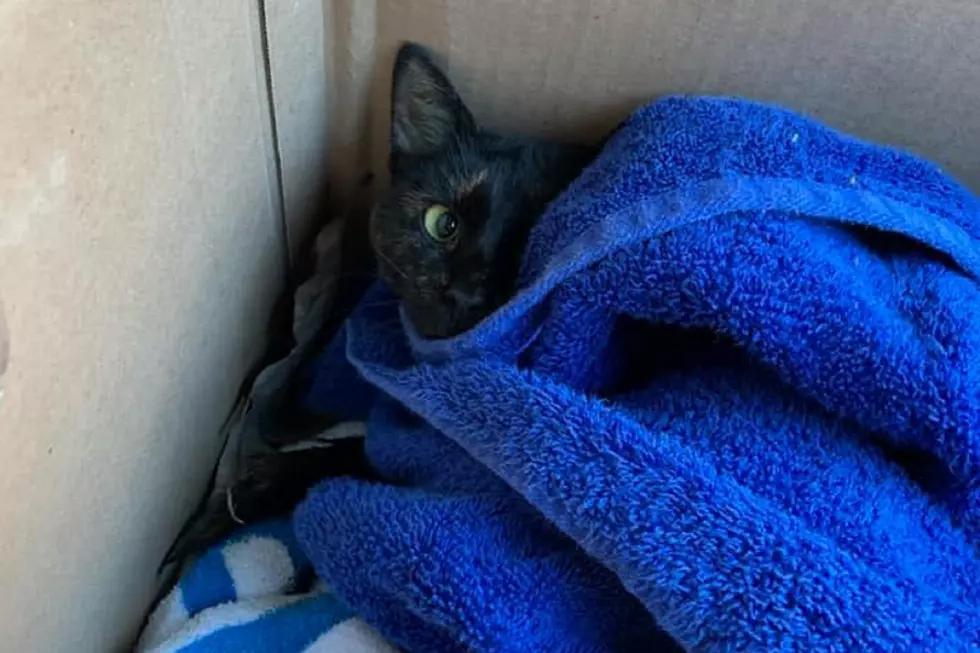 Cat Shot and Paralyzed, Animal Rescue Looking to Raise Funds
Cat shot in the spine left at Shore Animal Control (Shore Animal Control via Facebook)
Shore Animal Control is asking for your help as they treat a cat that was shot and is now paralyzed.
According to a post on their Facebook page, a cat that they are now calling Magnolia is resting comfortably at their clinic. Why she is being treated there is a horrific story.
They say the feline was found Monday in Commercial Township, Cumberland County, along the side of a road. Initially, they thought she had been hit by a car because she was dragging her back legs and could not walk, however, an x-ray determined that she had been shot.
Doctors determined her spinal cord had been pierced by a bullet and she is now paralyzed from the mid-section down.
At the moment, Shore Animal Control says,
We are raising funds for her to stay at the hospital and tell her rescue come forward that is able to foster her. Any rescue, please call us immediately at 1-800-351-1822. If you would like to donate to the hospital fund until the rescue come forward, please see the link below.
State Troopers are investigating the incident and if you know anything about the cat, you are asked to contact the NJSP barracks in Port Norris at (856) 785-0036. To find out more about Shore Animal Control and the work that they do, visit their website.
Enter your number to get our free mobile app
SEE PHOTOS: South Jersey Pets Rescued From Shelters