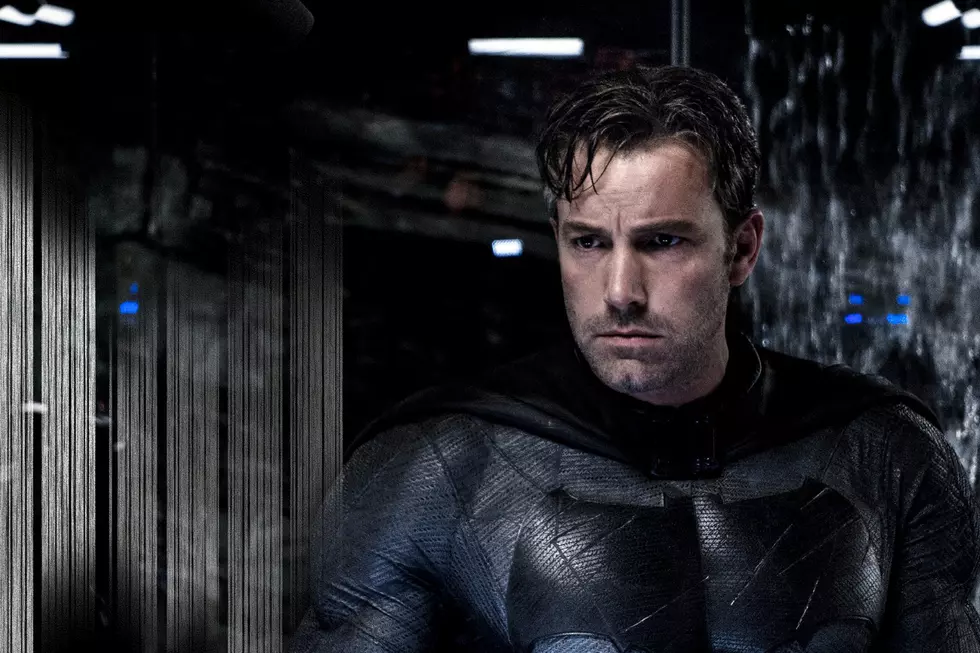 Ben Affleck Says He Still Wants to Direct a Batman Movie
Warner Bros.
So here's the thing. Ben Affleck has made two Batman movies. They're both ... how do I put this? They're not The Dark Knight. Granted, they're not Batman & Robin, either. But they're probably closer to the latter than the former. And as time has gone on, Affleck's commitment to his Bat-future has appeared to grow shakier and shakier. First, he was supposed to direct and star in The Batman; then he wasn't directing it, but he'd still star in the film, and now there's not a whole lot of certainty that he'll even do that. He's talked about wanting "a graceful and cool segue" out of the role ... after about 18 months. Collectively, this is all not great, Bat-Bob.
Your latest twist in this ongoing saga comes from the Daily Sabah, which has an interview with Affleck about Justice League. Now Affleck blames bad scripts on his lack of enthusiasm for The Batman, and suggests that he hasn't entirely abandoned the possibility of directing a Batman movie some day. Here's what he said:
For me, it's interesting, and I always evaluate this stuff on the merit of the material. I want to direct a "Batman" movie, and I never got a script that I was happy with, so they are starting over and writing another script. And right now, I think a lot of different possibilities I think for the way the DC Universe could go, and I will just follow my interests in pursing that. And I know that I love working with this group of people, and it was a real joy for me to make this movie.
Matt Reeves of Cloverfield and Planet of the Apes fame is already working on his own, different take on The Batman. But Reeves was supposedly going to direct this movie, not just write the screenplay, so it's not clear whether Affleck is talking about his script, or perhaps some other version that's currently in development somewhere at Warners. Or maybe he's just making stuff up, because really whatever he says now he can just say the opposite two months later. As long as he has that graceful and cool segue eventually, that's really all that matters.
Gallery - The Most Handsome Superheroes: