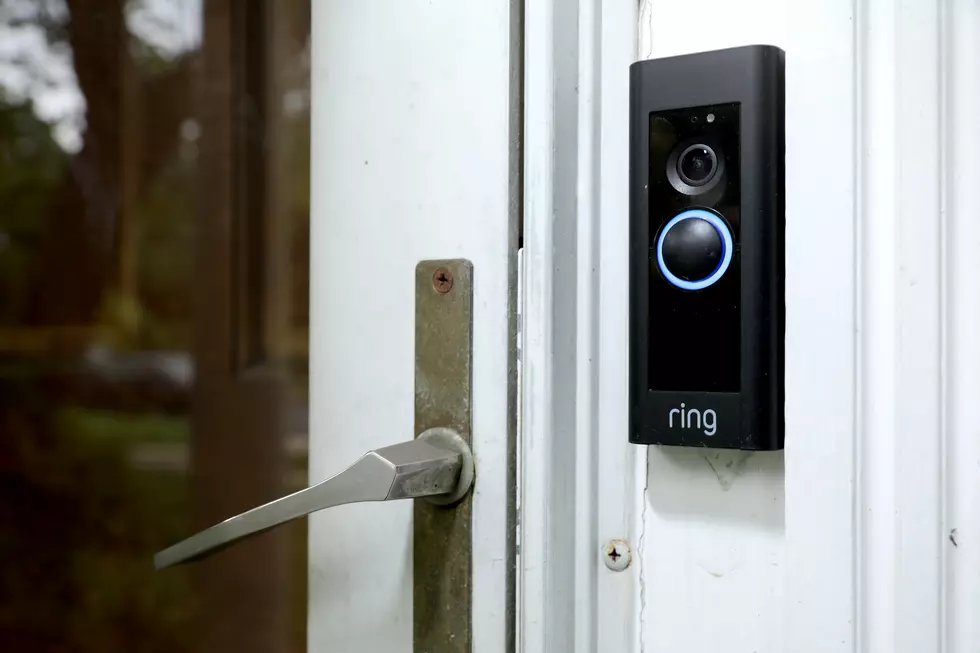 Absecon Police Are Starting a Community Camera Network
Getty Images
Absecon Police would like to make your Ring Doorbell Cam part of their law enforcement toolbelt.
In a Facebook post this week, Absecon Police are asking residents with security cameras to register in their Community Camera Registration Program that would make video evidence available to police trying to solve a crime in your neighborhood.
As security camera systems continue to become more affordable and desirable crime prevention tools, our Community Camera Registration Program offers an opportunity for citizens to partner with us to allow for the quick identification of possible locations where video evidence may be present following a crime.
The camera registration program is completely voluntary. Police say that if a crime does happen in your neighborhood or near your business, they would contact you about looking at footage from your camera.
These community camera networks have become increasingly popular with police departments.
Police investigations frequently involve time-intensive neighborhood canvasses in an effort to locate a surveillance camera that may have captured evidence related to a crime.
Police departments around the country are finding that knowing ahead of time where cameras are located greatly speeds up investigations. Many times, the best available video evidence isn't of the crime itself, but of pathways and streets leading into and out of the scene.
Police say this is simply a tool that officers will use to see who might have captured footage related to a crime.
If you have any further questions please contact Patrolman Neal Galletta at (609) 641-0667 ext. 857 or E-Mail ngalletta@abseconpd.org.
Here is a link to the registration page for the Community Camera Registration Program.
Atlantic City Country Club: The Club's Beauty & History in Photos
LOOK: 30 fascinating facts about sleep in the animal kingdom