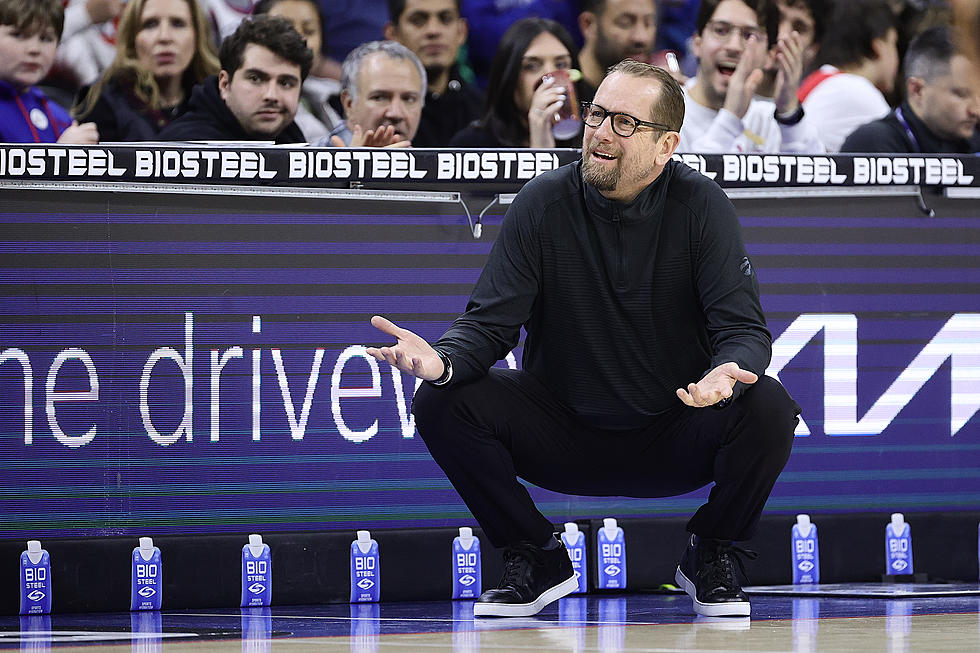 76ers hire former Raptors head coach Nick Nurse
Getty Images
The Philadelphia 76ers have decided on their next head coach.
The team has landed an NBA Championship coach. Nick Nurse is to become the head coach, replacing Doc Rivers, per ESPN's Adrian Wojnarowski.
Nurse won a title in 2019, leading the Toronto Raptors past the Sixers on their way to beating Golden State in the NBA Finals. He was also named the NBA Coach of the Year in 2020.
According to the report, Nurse had the desire to coach Joel Embiid and comfort with Sixers president of basketball operations Daryl Morey, who hired him as the team's D-League coach in Houston, where he won a D-League title with the Rio Grande Valley Vipers.
Nurse posted a 227-163 (.582) record with Toronto.
His Toronto teams were defensive-minded and wing-heavy. He played just about every style of defense that you can draw up, with different looks for different teams on different nights.
He did this with a bunch of athletic wings, something the Sixers don't have. Nurse used Pascal Siakam to defend the 3-point line and left his center in the middle of the paint.  The question for Philadelphia is, who is their Siakam?
The Raptors won their NBA title with Nurse, while having a true point guard in Kyle Lowry, a true center in Marc Gasol and two excellent wing players in Leonard and Siakam.
The biggest questions with the current roster are obvious, how does he use Joel Embiid and what does he do with Tyrese Maxey?
What he can't control right now is the future of James Harden, which now becomes the Sixers biggest offseason question looming with the head coach in place.
25 Best Things to Do in South Jersey — From beaches to boardwalk and everything in between