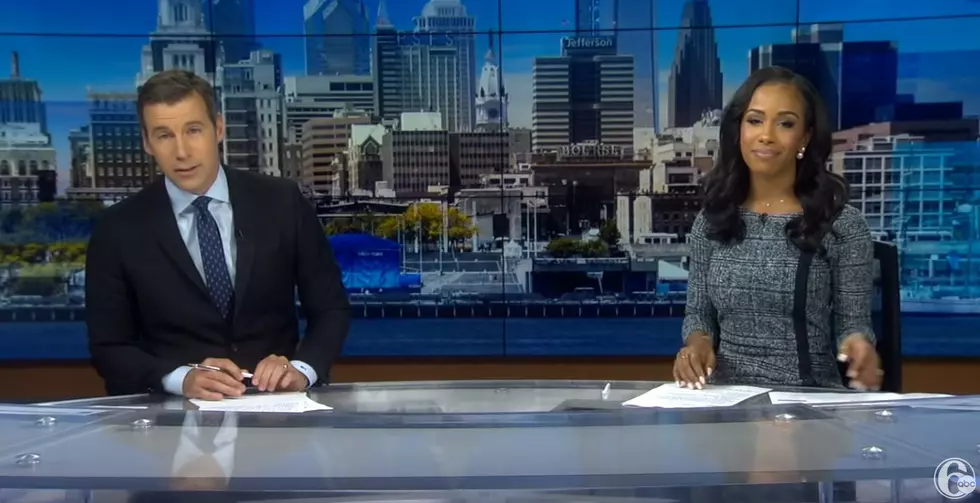 6ABC Anchor Jeannette Reyes Leaves Philadelphia for DC
6ABC Anchors Brian Taft and Jeannette Reyes - Photo: YouTube user 6ABC Philadelphia
Just weeks after Meteorologist Melissa Magee departed 6ABC to head back to the west coast, now comes word that a morning news anchor on that station is headed south on I-95 to work in the nation's capital.
After nearly five years at Philadelphia's top TV station, WPVI morning news anchor Jeannette Reyes has left to join WTTG-TV, the FOX affiliate in Washington, DC.
phillyvoice.com reports this is a return to DC as she previously worked at WJLA, the ABC affiliate there, before joining WPVI. In fact, her husband is still the morning co-anchor at WJLA.
FOX 5's Vice President and News Director Paul McGonagle said in a statement, "Jeannette is the definition of a renaissance TV anchor. She's bilingual, has major market experience, and clearly understands the need for strong journalism and good reporting. How lucky are we that she's always dreamed of working at FOX 5!"
Reyes' bio on WPVI's website says she was born in Rhode Island and she began her TV career in Little Rock, AR; her family is originally from the Dominican Republic. Reyes earned her bachelor's degree in Broadcast Journalism from Kent State University. She is a member of the National Association of Hispanic Journalists and the National Association of Black Journalists.
Enter your number to get our free mobile app
These Beautiful South Jersey Sunsets Will Take Your Breath Away