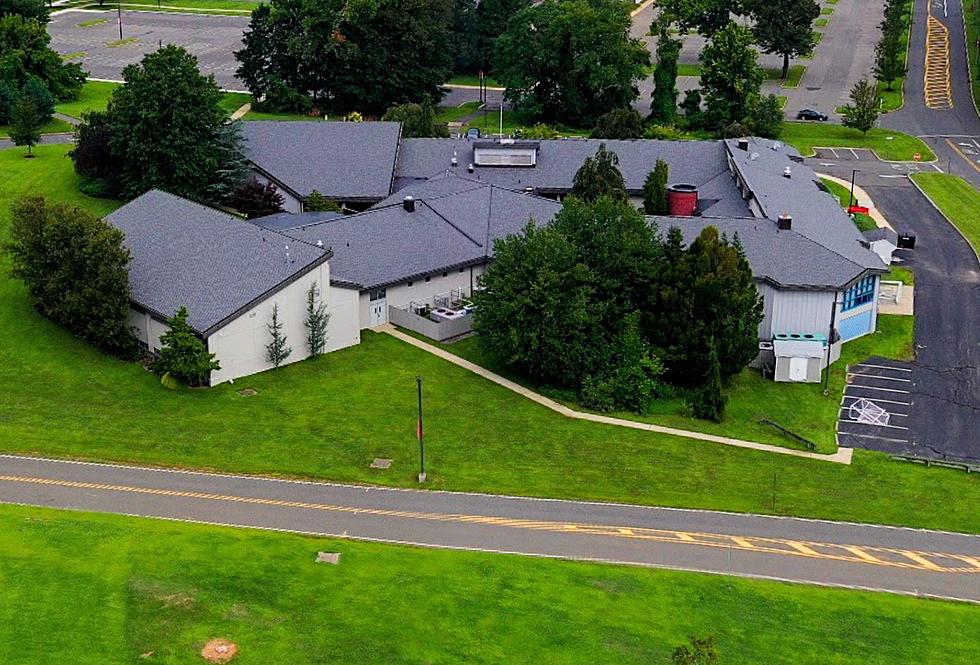 4 NJ public schools make list of Top 50 best in America
Google Maps
When you crunch data thoroughly enough to be able to confidently rank the top 50 public high schools in the country and 8% of them are in New Jersey, that's something for the Garden State to feel good about. If your child is a student there, that's something to feel great about it.
Did your kid's school make the list?
First, here's the background. 24/7 Wall Street identified the 50 finest public high schools in the United States https://247wallst.com/special-report/2023/06/07/the-50-best-public-high-schools-in-america/11/?amp=1using education research data from Niche. They used a weighted index of seven measures: teacher quality, academics, parent/student surveys, culture and diversity, sports, facilities, and other extracurriculars like clubs and activities.
I like that it wasn't strictly based on grades but rather on all the things that can come together in a high school to mold a student. With property taxes the highest in the nation, it's nice to see some public schools excelling and ranking in the top 50.
So which schools made it? Here were the rankings of the Jersey schools that made the top 50 along with their graduation rates, SAT and ACT scores. Keep in mind rankings were made on many other factors.
26 — Bergen County Technical High School. Teterboro
Avg. graduation rate: 95%
Avg. SAT score: 1370 out of 1600
Avg. ACT score: 32 out of 36
What some students are saying:
"I think that Bergen Tech provides great resources for its students and ensures that they are ready for the next step after high school, especially academically. Something I would like to see change would be an increase in school spirit, such as more attendance at sports games." - Niche review
"Bergen County Technical High School is a very academically rigorous school that has done everything to prepare me for the college academics and workloads. It has provided me with many great resources and many great opportunities to pursue my interests in life." - Niche review
Avg. graduation rate: 95%
Avg. SAT score: 1420 out of 1600
Avg. ACT score: 33 out of 36
What students are saying:
"We are very fortunate to be able to do a lot of hands-on learning in labs and out in nature. We also have abundant opportunities to conduct scholarly research. There are no significant negatives." - Niche review
"MATES was a great opportunity for me. It taught me very important time management, studying, and research skills. It has a very helpful and accepting community of students and staff alike. MATES feels like a home away from home." - Niche review
Avg. graduation rate: 95%
Avg. SAT score: 1480 out of 1600
Avg. ACT score: 34 out of 36
What students are saying:
"I overall am enjoying my experience. The best part is the strong sense of community present throughout the school due to its small size. It is very close-knit and supportive, and everybody helps each other succeed. The worst parts are the pressure to get consistently good grades as a result of the high expectations placed upon students in this school." - Niche review
"A great school for people who are willing to learn and study hard. The teachers are generally passionate about their jobs and eager to teach." - Niche review
Avg. graduation rate: 95%
Avg. SAT score: 1520 out of 1600
Avg. ACT score: 34 out of 36
What students are saying:
"It's the bomb, everyone is so accepting, and the culture is so competitive yet so friendly. Best school for STEM, and it's got a rich history, for a school that's barely 30 years old. Just a great atmosphere, a bit stressful, but because everyone that got in was bullied beforehand (statistically speaking, of course ) there are no real bullies. Best for a nerd like me." - Niche review
"High Technology High School turned me into a truly hard worker, helped prepare me for college and beyond, and allowed me to make kind and intelligent friends I'll have by my side for the rest of my life. While the school isn't perfect (we're small, so we won't have every club or resource you might want) and the student body as a whole can be too competitive at times, I recommend applying." - Niche review
These are the best NJ high schools for sports
Stacker
put together a list of the best high schools for sports across New Jersey — using data from Niche that included sports championships, family surveys, student enrollment, athletic participation rate and sports options. Here's the top 25.
The 30 best rated schools in New Jersey
Here are the top 30 schools statewide, based on their 2021-2022 New Jersey School Performance Reports — involving scores for language arts, math and attendance. (For an explanation of how the state calculates the "accountability indicator scores" and overall rating for each school,
see page 90 of this reference guide.
)
Opinions expressed in the post above are those of New Jersey 101.5 talk show host Jeff Deminski only.
You can now listen to Deminski & Doyle — On Demand! Hear New Jersey's favorite afternoon radio show any day of the week. Download the Deminski & Doyle show wherever you get podcasts, on our free app, or listen right now.