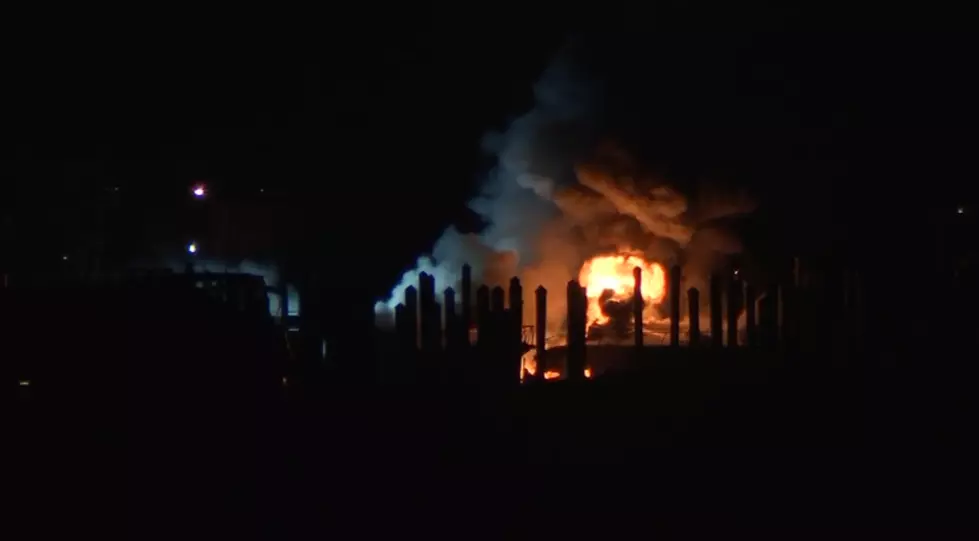 3-Alarm Fire Destroys Two Large Yachts at Jersey Shore [VIDEO]
courtesy 6abc.com
A fire that broke out this morning at a marina in Longport reportedly destroyed two yachts.
Enter your number to get our free mobile app
Firefighters were called to Seaview Harbor Marina just after 1 a.m. Monday where flames were raging and smoke was billowing. Longport Fire Department quickly received help from Schullville Fire Company and Margate Fire Department, as well as the National Guard.
The Coast Guard told 6abc.com two large yachts, 50-60 ft. long, were involved. A lot of the boats' fuel supply leaked into the water, but was kept from catching fire.
No one was injured as a result of the blaze, but unfortunately both yachts sank. An investigation into what caused it is underway.