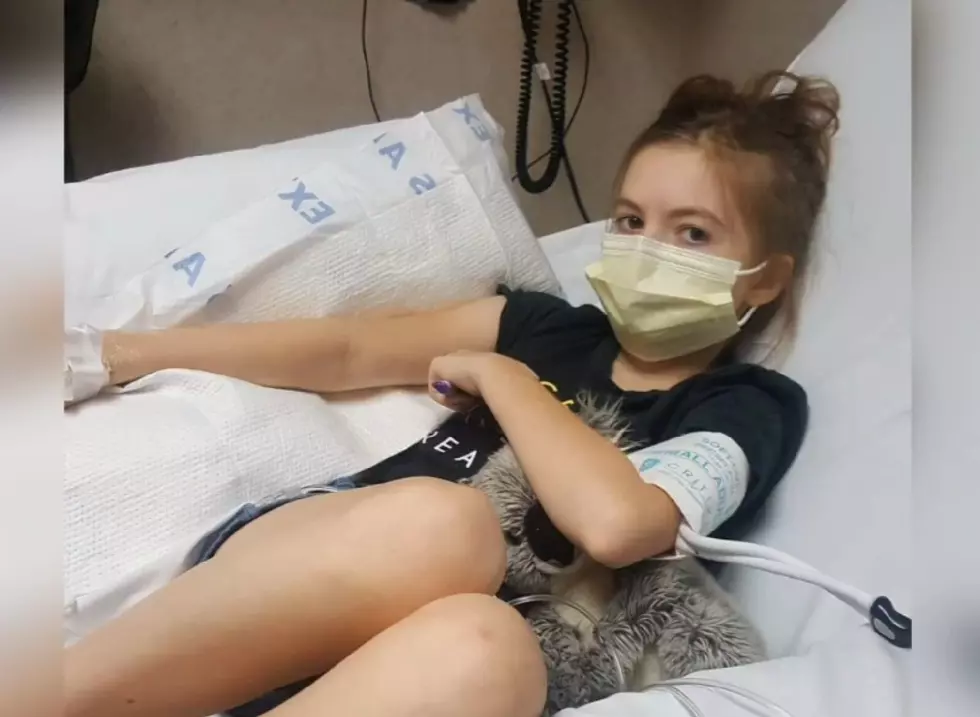 11-Year-Old Khloe From Upper Township Needs An Angel
Courtesy of Heather Sudol
An 11-year-old South Jersey girl should be playing with her friends, fighting with her sisters, going to school, riding horses.
11-year-old Khloe Sudal of Steelmantown, Upper Township does all that and more.
Unfortunately, the "more" is Khloe is fighting kidney disease. According to Khloe's mom, Heather, Khloe has Atypical hemolytic uremic syndrome (aHUS). She's currently being treated with chemotherapy treatments every 8 weeks. She's been on dialysis for 15 months.

Bottom line: Khloe needs a new kidney.
Right now, Heather says Khloe is doing well, but she gets tired easily.
Now comes the BIG ASK: Would you be willing to donate one of your kidneys to Khloe?
Khloe has just been approved for St. Christopher's Hospital for Children's living donor program. The Philadelphia hospital is ready to help once a donor is found. (Khloe is also on the deceased donor list.)
Here's what's required of any potential donors: You must be over the age of 18 and healthy. Khloe's blood type is A Positive, so you must be A Positive or O blood type.
There is a screening process, and once approved the donor's surgery would take place at Temple University Hospital, while Khloe's surgery would be at St. Christopher's.
If you would like to be an angel, and find out if you could possibly donate a kidney for Khloe, you can call St. Christopher's Transplant Coordinator at 215-707-8889.
We join with Khloe and her family in hoping that a match can soon be found.
Thank you for your consideration is helping this wonderful 11-year-old girl and her family!
Be sure to listen to the Cat Country Morning Show with Joe and Jahna, weekdays from 5:30 - 10am on Cat Country 107.3, on the Cat Country 107.3 APP and catcountry1073.com.
 
KEEP READING: Here are the most popular baby names in every state
Using March 2019 data from the
Social Security Administration
,
Stacker
compiled a list of the most popular names in each of the 50 states and Washington D.C., according to their 2018 SSA rankings. The top five boy names and top five girl names are listed for each state, as well as the number of babies born in 2018 with that name. Historically common names like Michael only made the top five in three states, while the less common name Harper ranks in the top five for 22 states.
Curious what names are trending in your home state? Keep reading to see if your name made the top five -- or to find inspiration for naming your baby.
LOOK: The most popular biblical baby names