Throwback Thursday: Watch the First Episode of Newlyweds: Nick & Jessica [VIDEO]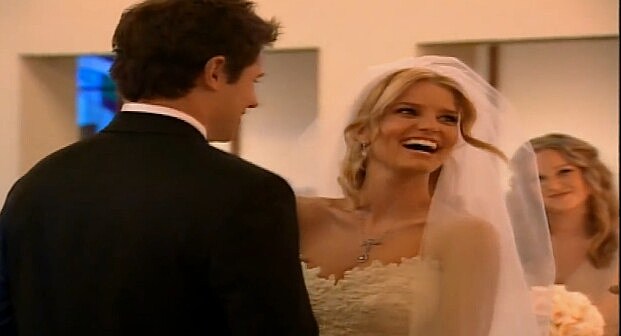 Nick Lachey is remarried with a son, and Jessica Simpson is about to be remarried and is mom to two kids.  But just 10 short years ago they were saying 'I Do'.  Not only to each other, but to MTV cameras and their first reality show Newlyweds: Nick & Jessica.  I couldn't resist pulling this one up on Throwback Thursday.  The first episode is chock full of unforgettable moments, like the infamous 'is this chicken or fish I'm eating' when Jess is confused by Chicken of the Sea tuna, and her anxiety over having to do her own laundry.
I might literally have cried when I found out they were divorcing.  They are seriously one of my all-time favorite celebrity couples.  And yes, I have been hoping for a reunion and will continue to.