Expectant Parents Fergie and Josh Duhamel Reveal Sex of Baby [VIDEO]
One of the summer's most anticipated baby arrivals will surely be the first child for megastars Fergie and Josh Duhamel.  While we know it will be the newest and littlest Black Eyed Pea in the pod, will it be a boy or a girl?  Josh spilled the beans today on national TV!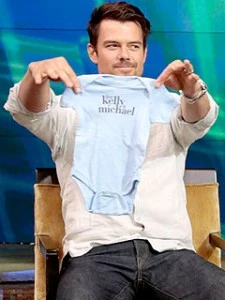 The happy announcement?  It's a boy!  The onesie told all today on Live with Kelly & Michael.